You're reading this on your computer, cellphone or similar square shaped digital device. Chances are, that whatever it is, it's become so a part of your life that you would be lost without it. From e-mailing to social media to apps that track your steps, technology has become such a part of daily life that it's challenging to remember what life was like without just a few years ago. Maps? Phone books? Pens? All things of the past! Whether that's good or bad (likely the latter), remains to be seen, all we know for sure is that with every update, download and release, our technological dependency just seems to grow deeper, making it even more challenging to imagine life without it.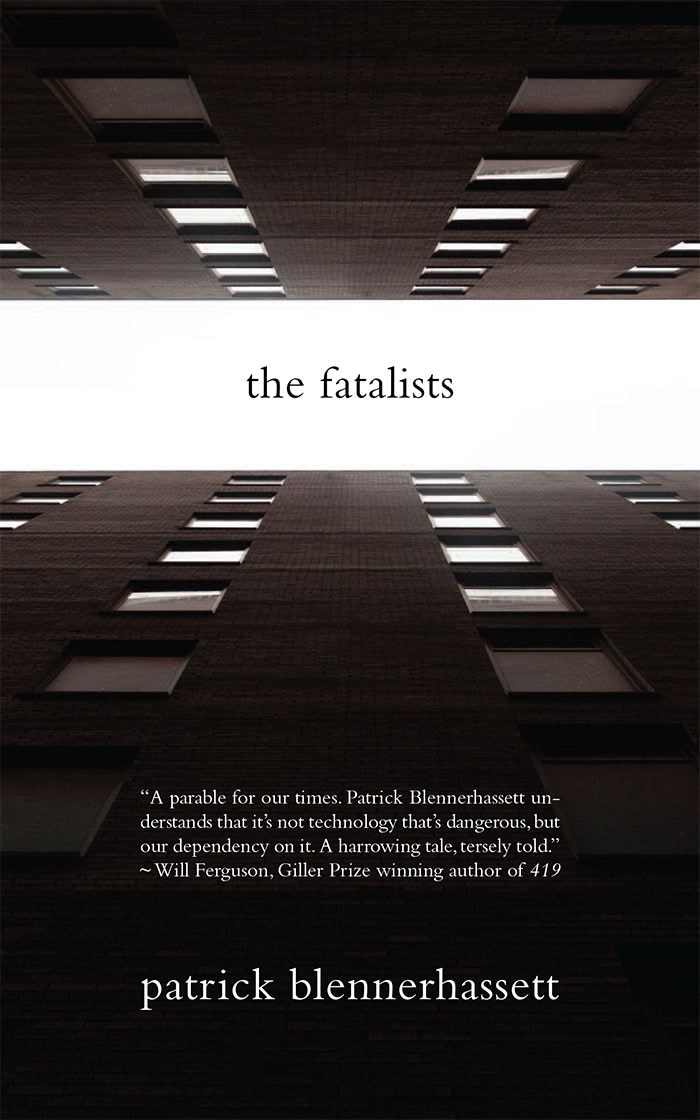 This all-to-true way of life serves as the unsettling set-up of Vancouver author, Patrick Blennerhassett's new book, The Fatalists. Hopelessly drowning in a world of texts, emails and status updates, the novel's protagonist, Tristan Schultz finds himself distanced from the family he once had. His mother deceased, he's lost touch with his only sibling, a sister he keeps in contact through Facebook, and a father who's now shown up at his doorstep unannounced. When a complete and unexpected breakdown in technology occurs on the cusp of an unimaginable family emergency, Tristan finds himself on dangerous trek across the Pacific Northwest. With no service, no reception, and no way to connect or communicate, Tristan's journey offers a terrifying glimpse into reality of our culture's technological addiction.
Perhaps the most frightening part of The Fatalists is just how relatable the premise is. See for yourself; check out an excerpt from this fantastic new novel below or click here for more information. Yes we understand the irony of discussing our problematic obsession with technology on a blog, but that's just the world we live in.
There will be a book launch for The Fatalists on October 22nd at the Belmont Bar (1006 Granville St). Visit Patrick's website for more info.