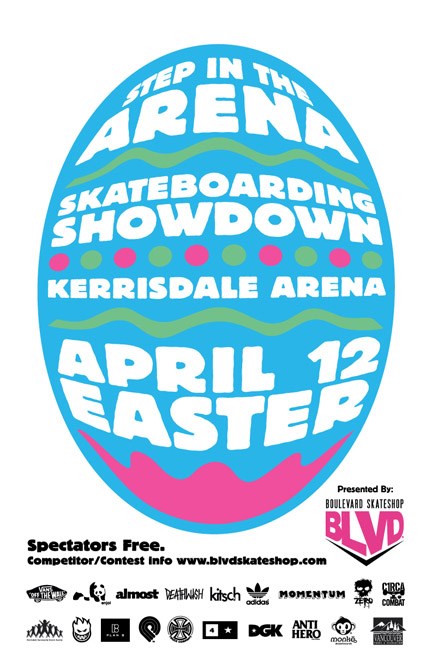 Kevin Kelly is no stranger to organizing and running skate contests, and has done many over the years. Sunday, April 12th will be the first contest he puts on under his Boulevard Skateshop banner. You can expect unique contest features and good times from this one. Hit Boulevard's blog for more details.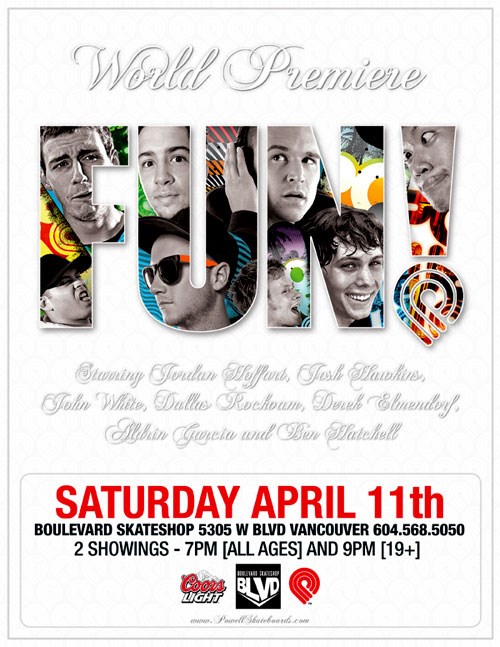 Vancouver's Jordan Hoffart will have a feature segment in Powell's FUN! video, which has been in the works for quite a while. His anticipated part will also serve as the vehicle that drives him straight into the Pro ranks. Jordan and his Powell teammates will be in Vancouver on Saturday, April 11th. Apparently they'll be skating Bonsor all afternoon, and that evening Boulevard Skateshop will host two showings of FUN!
April 11 / 12. Mark 'em down.