My favorite player in the NHL right now! So stoked on #13 playing his first game tonight as a Canuck. He didn't score or get any assists, but I don't care. He could go scoreless the entire season and he would still be my favorite.
Here he is sitting on the bench pre-game...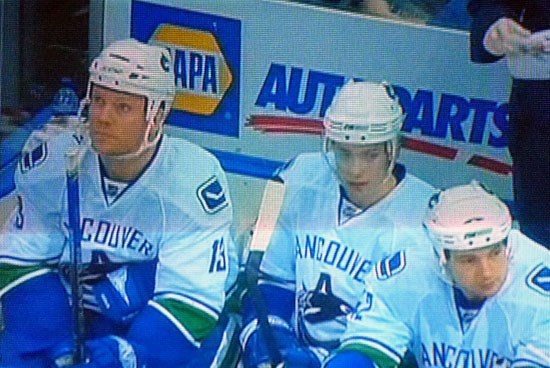 Taking his first shift...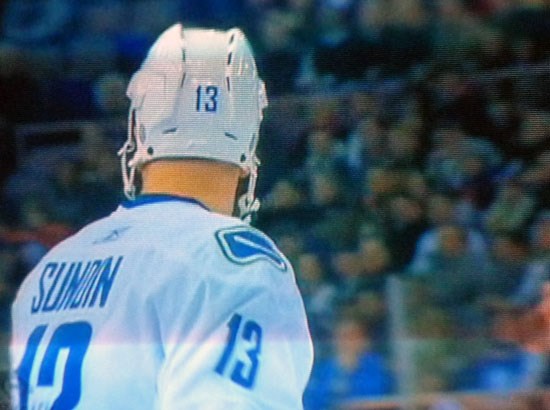 And taking his first faceoff!