Mayor Gregor Robertson was re-sworn in today at a ceremony along with all of our new and returning Vancouver City Councillors at the Creekside Community Centre. We were there to participate in the festivities and to capture his inaugural speech mostly regarding his vision for the next 3 years of this great city of ours! Have a listen below and feel free to grab the MP3 and use it however you please, making sure to credit "VancouverIsAwesome.com".
Mayor Gregor Robertson Inauguration Speech 2011 by VancouverIsAwesome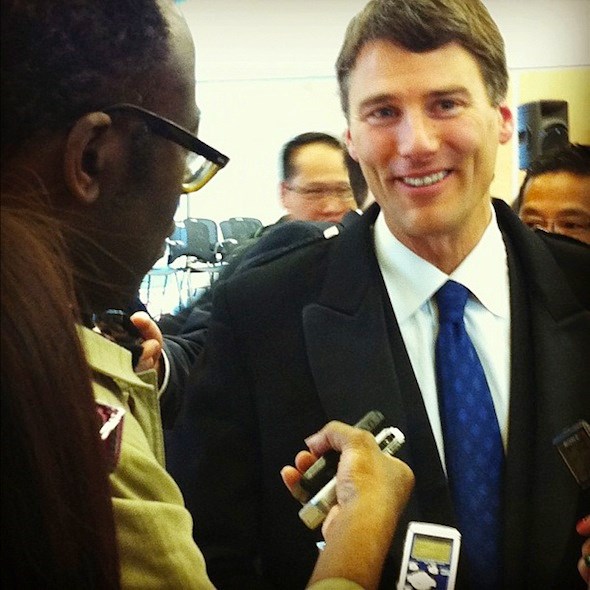 Gregor Robertson answering questions from the media moments after being sworn in again as Vancouver's Mayor!