Remember this photo Gary featured back in January?  In his post Gary mentioned some of the great uses of the milk crates, but it still left us wondering why was it there?  Was it all that was left of an abandoned record collection?  A publicly funded piece of art?  Was it the milk man?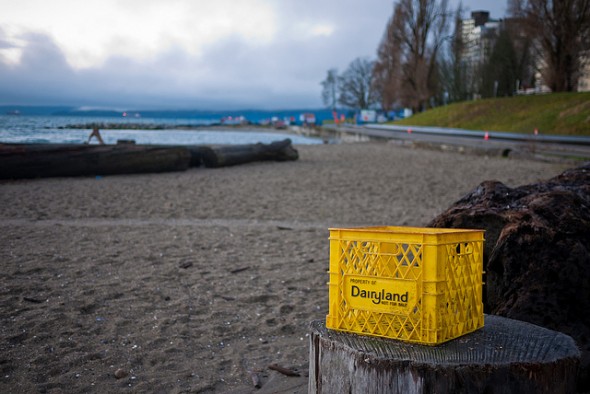 I do frequent many of Vancouver's beaches, but I couldn't quite put my finger on which one this was.  With the milk crate being there though, the first place that popped into my mind was the hockey court at Sunset Beach.
This spot is like the Rucker Park of Vancouver, on any given day you can find a very heated game of inline hockey being played here. (note took the photo at 9am)  Erynn who will again be playing for VIA in this year's Play On tournament, plays here regularly.  She told me there are a few players that have been playing at this spot for decades.  So...could this be an answer to another  'Dumb Hockey Question'?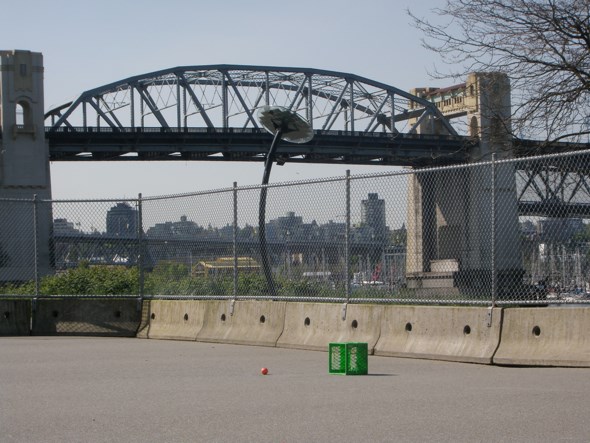 What do you guys think, mystery solved?
Also, sharpen up your superblades, this is just the first of many posts I'll be making leading up and during this years Play On tournament!