Here's something you may have seen in some of the better book stores and boutiques around the city over the past little while: Moleskine's Vancouver City Notebook. It's geared towards a visitor to our city and I'd highly recommend picking one up for the guests you've invited to stay with you during February and beyond.
On the outside it looks like your traditional 3.5" x 5.5" Moleskine (with VANCOUVER stamped onto the side!) but on the inside it's so much more. They call it "The first guidebook you write yourself", and it is really; it's more like a really cool travel journal.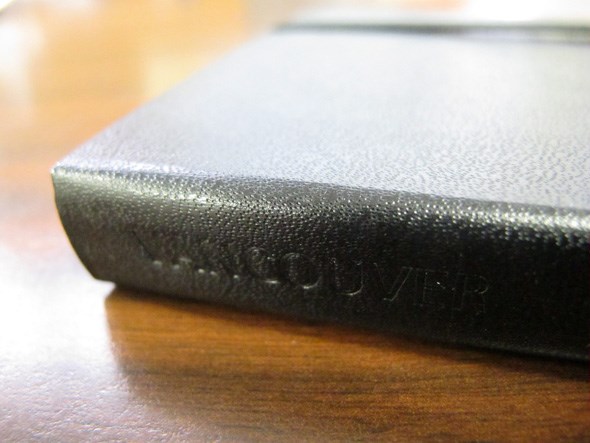 It's equipped with maps, a Skytrain guide and street names but for the most part it's a wide open, clean slate. Blank pages, removable perforated sheets and a tabbed archive in the back make it easy to keep track of everything awesome found on a trip here. We're all about discovery and the study of this city here at V.I.A. and this is like a must have for visitors in our eyes. Heck, if you live here maybe pick up a couple and keep one for yourself and keep track of all of YOUR stuff that you love about your Vancouver, then hand it over to your guests when they arrive to make it easier on them! Or simply hand em a blank one and see what they bring back to you, maybe they'll find stuff that you've never seen before and show you what's awesome about your city.

More info HERE. And if you don't know the history of the legendary Moleskine - used by artists and thinkers over the past two centuries: among them Vincent van Gogh, Pablo Picasso, Ernest Hemingway, and Bruce Chatwin - you should click HERE for the story.
Available through Raincoast Books.