Once called simply the "East Side," Strathcona hasn't changed much since its early days as one of Vancouver's first neighbourhoods. With houses as diverse as its community, it remains the same colourful corner of the city it always was.
There is no clear consensus on where the boundaries of Strathcona land on the map; for our guide, we've mashed up Google and City of Vancouver's parameters to put the neighbourhood borders at Main Street to the west, Great Northern Way to the south, Clark Drive to the east, and the waterfront to the north.
Boho cafes, antique and vintage shops, and great beers are just some of the neighbourhood's small idiosyncrasies and are the best reasons to spend a day in Strathcona.
Mornings in Strathcona are meant to be taken slow. Pick up an organic, fair trade coffee (supplied by Argo Roasters) at The Garden and browse their curated shop, stocked with skincare, books, home goods and other goodies. Don't forget to take the perfect Instagram coffee photo with the ultra-aesthetic, ultra-green plant interior before you set out on the rest of your Strathcona adventure. Though on the other side of town, Nemesis Coffee's artsy Emily Carr location is worth the trek, and the croissants are TikTok-approved.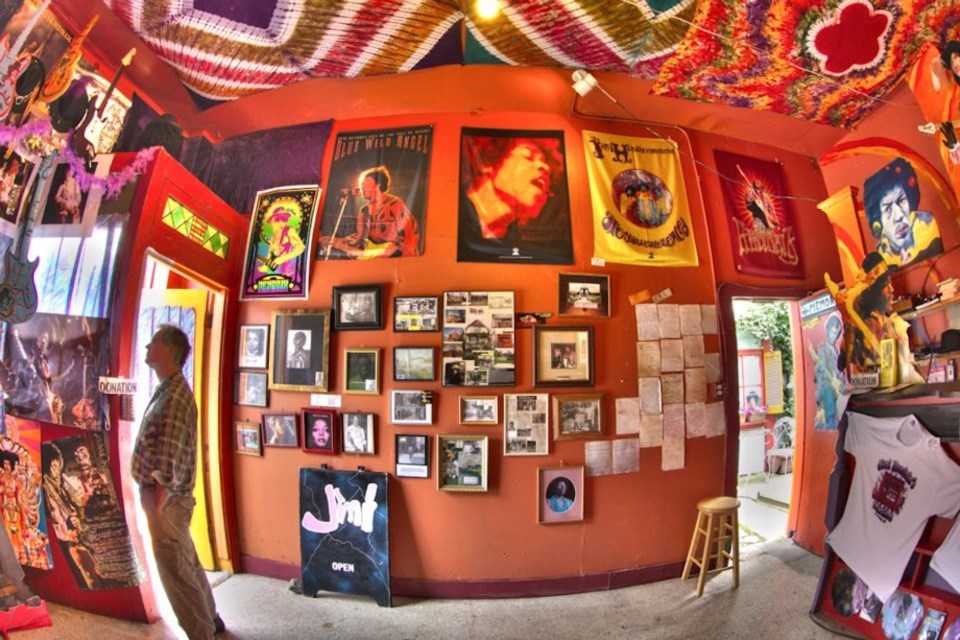 If you're looking for coffee with a twist, head over to Coca Leaf Cafe. Canada's first and only coca-themed cafe is nestled on East Hastings and shares the space with the Medicinal Mushroom Dispensary, resulting in a medicinal menu with plenty of history books and informative resources about coca and psychedelics available while you sip their signature Cocaccino. This unique cafe boasts other coca-themed merchandise too, like Peruvian art, live plants which you can purchase, and home-grown magic mushroom kits.
Venture over to Gore Street next where you can go treasure-hunting for interesting antiques at the Space Lab, high-quality consignment at Hunter & Hare, 80's to 90's to Y2K thrifts at Gore Street Vintage and curated vintage home decor at Relove Furniture. Another peculiarity of Strathcona is the family-run shop, Bamboo Village, where you can forage through tropical plants, bamboo products, lanterns, unique Chinese antiques and collectibles, and much more.
Art in Strathcona is just as ubiquitous as its unique shops, so entertain yourself with a self-guided mural tour (there's plenty hidden around the neighbourhood so don't leave any wall unexamined) and stop by the Jimi Hendrix shrine. An art gallery is a necessary stop for any art-lover, but unlike traditional art galleries, the Fomo NFT Gallery doubles as a curated digital space and Metaverse that showcases NFT art and offers workshops too.
A brewery crawl is always a fun idea, and a great way to transition into the evening. Grab your first sleeve at Savoy Pub and linger for a while for the music, slushies and a claw machine before ambling along East Hastings. Make sure to visit Container Brewing, and do not leave without trying the Chicken Parm sandwich from Burdy, the solar-powered food bus. End your boozy adventure with some quirky beers at Strange Fellows Brewing. If you don't fancy beer, spend a chill evening at Kevin and Kevin Juice– a juice bar and coffee lounge by day turned chic cocktail lounge by night. The stylish space has a neon-jungle vibe and offers a vegan and vegetarian menu to accompany an assortment of fun cocktails.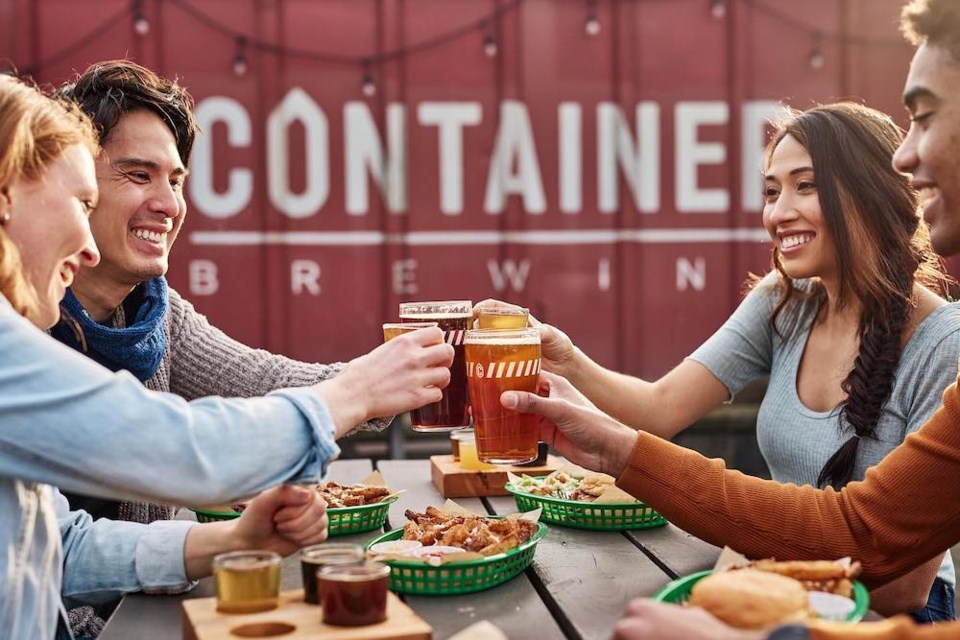 Don't drink on an empty stomach! Top off the evening with a nicer dinner at Torafuku, a modern Asian eatery with contemporary Pan-Asian dishes made from locally-sourced ingredients. For a more casual meal, head over to The American to get a big burger from DownLow Burgers and stick around for arcade games, drinks and sports playing on the TV.
How big is your sweet tooth? Because the best dessert is on the other side of Strathcona at La Casa Gelato. Inside the recognizable pink building you'll find 238 gelato flavours to choose from (good luck picking just one!) as well as other treats like a Homemade Baci Kiss and Chocolate Dipped Marshmallow Stix. Another sweet option is to pick up a fluffy brioche donut from Mello Donuts, or two, or three (we won't judge).
Who knew a long day in this quaint, quirky neighbourhood can uncover so many hidden gems?
With additional reporting by Lindsay William-Ross