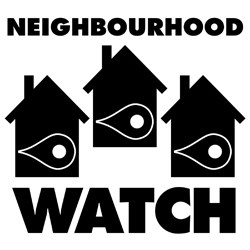 Welcome the Neighbourhood Watch!
This is a series all about neighbourhoods and neighbours; citizens of Vancouver watching out for other citizens, by making sure they know about all the awesome places, hidden gems, and community favourites in their unique areas of the cities.We're asking our editors & friends to share what they love about their neighbourhood; from restaurants to shops, people to parks, and everything in between.
We're on patrol, and ready to help you get to know your city a little more.
Hey everyone! Christine McAvoy, here! I'm the "Indie Music" editor, "Fitness Friday" editor, and one of the "Super, Neighbours in BC" writers, (amongst many other miscellaneous duties), and now I'm about to head up the "Neighbourhood Watch"!
We're going to bring you into the various neighbourhoods of our editors and friends, asking them what they love, and want to share with you about where they live - and I'm going to kick it off with South Granville.
I've lived in the same building in South Granville since I moved to Vancouver six years ago, and I love it! -the proximity to transit/ease of getting around, the shopping, the restaurants, and the people.
Our quiet little hood has some great gems, and you can see my picks by clicking through the gallery below (click on "View Map" to see all the locations, and show us some love by clicking the heart in the bottom left!). Stay tuned, as the next patrol around a neighbourhood might just be yours!
http://beta.quiet.ly/list/share/f402f-neighbourhood-watch-south-granville?width=590&height=0&showGradient=true&showMapView=true&showAuthor=false&showLogo=true&showListTitle=true&showListDescription=true&showTitles=true&showDescriptions=true&showWeblinks=true&makeClickable=true&sharePage=true&showIcons=true&embedTheme=dark&titleSize=18&titleType=quietly&descriptionSize=14&descriptionType=quietly&useOriginalImages=false&lastSlide=default&lastSlideMsg=&lastSlideUrl=