Every week our friends at The Georgia Straight provide us with a preview of what you'll see on – and in – their paper that week. They are THE source for lifestyle and entertainment in our city and along with their robust online presence they've always released a print edition, distributed everywhere each Thursday.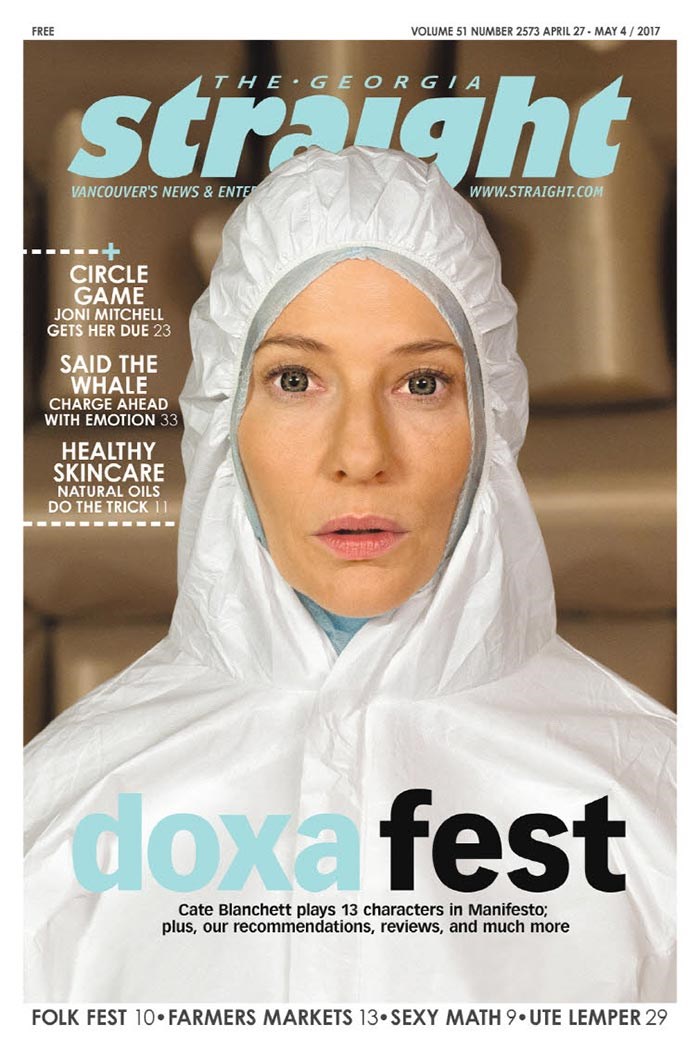 The cover this week is the DOXA Documentary Film Festival: Cate Blanchett plays 13 characters in Manifesto; plus, their recommendations, reviews, and much more. Read the cover story HERE or the complete DOXA Documentary Film Festival guide HERE.
Here are some links to stories highlighted on the cover:
– Circle Game brings Joni Mitchell to a new generation.
– Said the Whale stays hopeful on As Long as Your Eyes Are Wide.
– Green Living: Face and body products that won't make your skin crawl.
New issues of the Straight come out every Thursday. Go grab one!