The amazing folks at Walrus have been in Cambie for a year now and want to celebrate it. They've been super great and have hosted a number of art events, including VIA's Drawing On Vancouver show. Stop by Saturday or Sunday to say "hi", checkout new stuff and have some refreshments.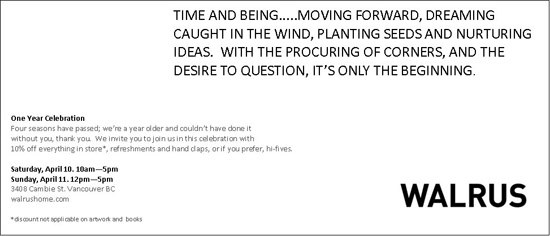 Saturday, April 10. 10am – 5pm
Sunday, April 11. 12 – 5pm
3408 Cambie St. Vancouver, BC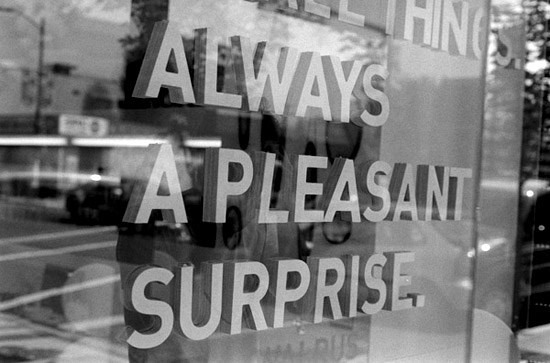 "Always A Pleasant Surprise"