Two Thursdays ago, Vancouver's favourite variety show celebrated Spring Break. Festivities started when Paul Anthony and co-host Ryan Beil (the A & W guy) kicked out some colourful plastic balls into the audience, informing us that they couldn't buy beach balls as they are a "seasonal purchase".  If you have never seen the show, imagine if Conan O'Brien started his talk show on cable access TV and got Pee Wee Herman and a 14-year-old on Ritalin as the head writers  (in a good way).  Talent Time is just too unique to explain,  here are some photos by Victoria Black from LindsaysDiet.com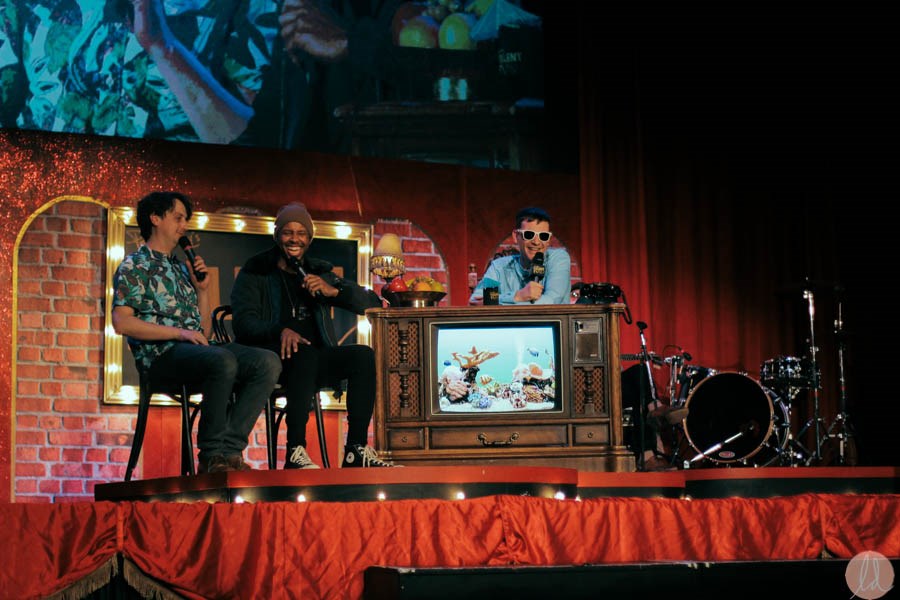 First act was a sassy eight-year-old singer, Lauren Webb, who was wheeled out on the interview set lit up like a parade float.  Her dad Jake backed her up on guitar.  Her voice was so strong and sweet that it spawned mandatory goosebumps.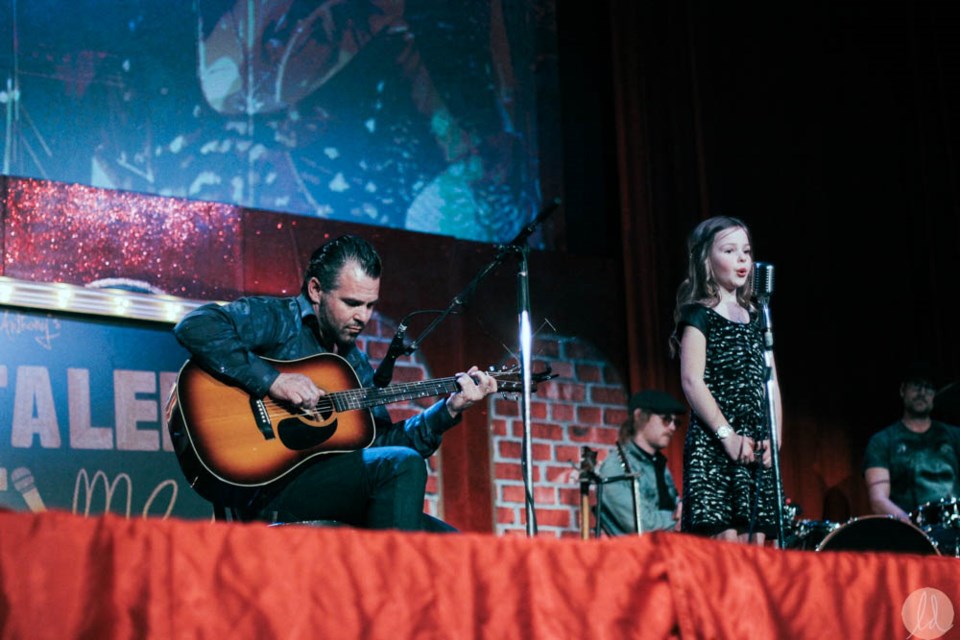 Spring Break games to crown the king and queen of the beach started with teams of two humping a ballon to death. First duo to pop it with their privates move one step closer to victory. Top prize was a free massage from Tonume Integrated Health.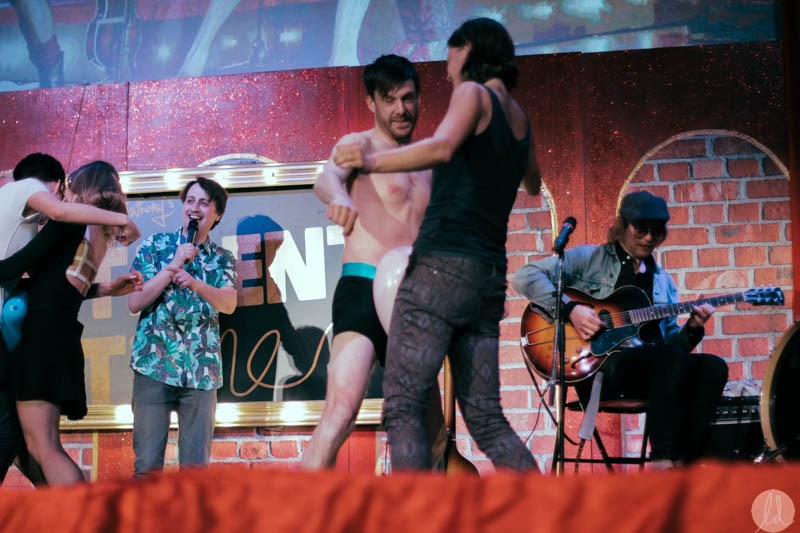 Next up was hilarious comedian James Kennedy who joked about the dangers of sharks and vending machines. Ending his set with a bang-on dub step impression which was both funny and funky. I never heard a joke that I could dance to before.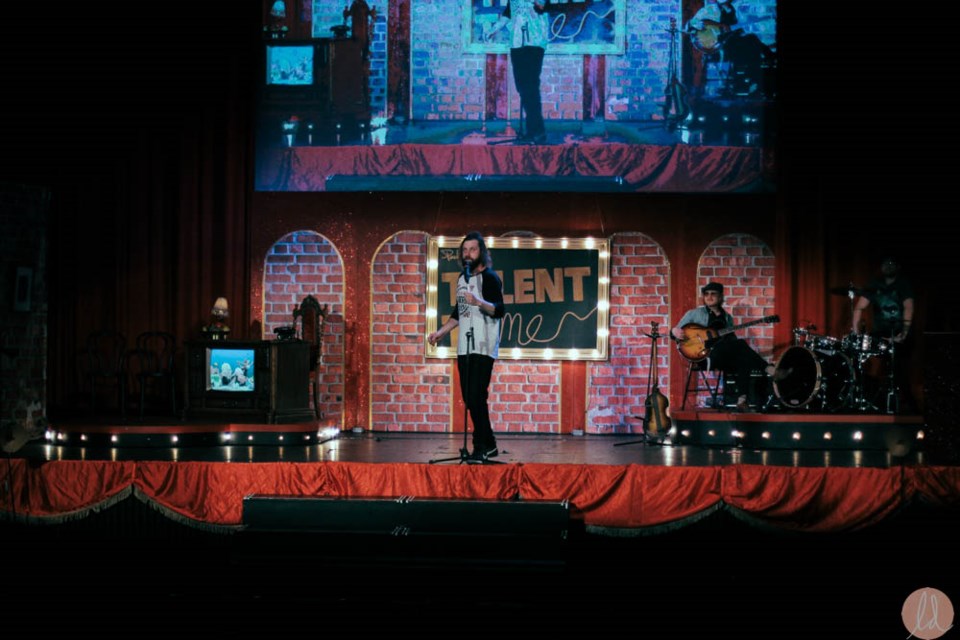 Comedian Dino Archie is so likeable and the humour just rolls off his tongue so effortlessly you can't help but feel like we are all just hanging out at the coolest party in town.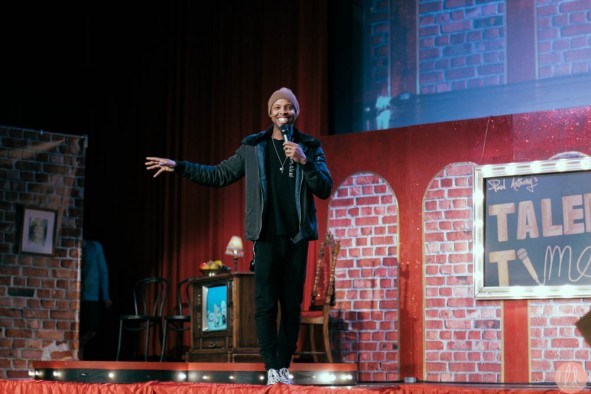 Closing the show was group of teenagers playing on wooden African instruments that call themselves Tambai Marimba. It was an incredibly unique sound that brought the crowd to their feet for the second standing ovation of the night.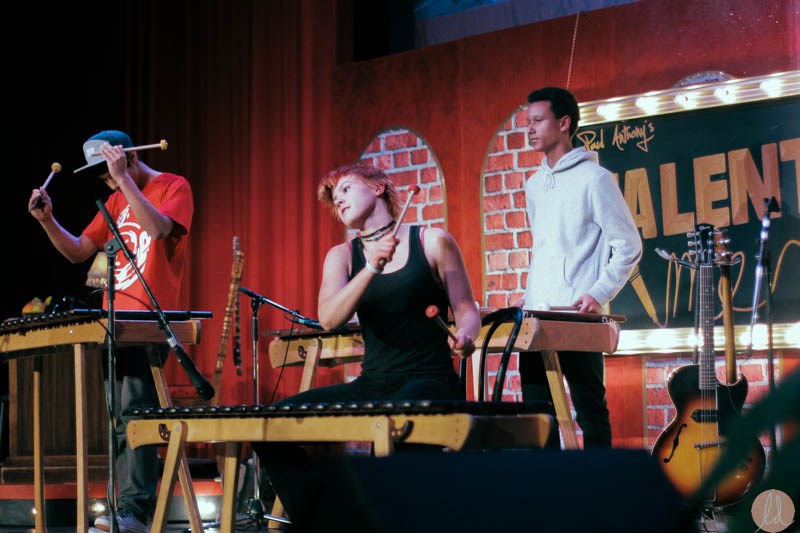 Nothing else like this happens in the city. An underground talk show that is as entertaining as it is surprising. The edited television version plays five nights a week on Shaw TV but I recommend being part of the live experience, the first Thursday of every month at the Rio Theatre. There are only two shows left in the seventh season so mark April 2 and May 7 on your calendar now.