There was a time in Vancouver's not too distant past when gangs of teenagers prowled their turf in and around the city's parks. Not covered by the media to any great extent, these gangs caused trouble for each other and their communities, and the Vancouver Police.
The most notorious was the Clark Park Gang, with members behind all sorts of burglaries, muggings, street fights, and more. How did the gang form, and how did the cops bring law and order into these turbulent times? Author Aaron Chapman covers this turf in his book The Last Gang in Town, and he sits down for an interrogation in the hot seat for the V.I.A. Podcast.
In addition to learning about the VPD's "Heavy Squad," and how Chapman gained the trust of ex-gang members and retired cops, Bob and Lindsay take some time to talk about present-day hot topics like the plant-based burger at A&W that everyone loves...except a few vegans. They also talk about a Tofino townhouse lottery that could work in Vancouver, a pirate ship for sale, and the very strict rules for a drawing contest run by BC Ferries.
Listen below (feel free to download it directly), subscribe on iTunes or on Stitcher, or follow our Soundcloud Channel.
Show notes for Ep. 32
INTRO
INTERVIEW
OUTRO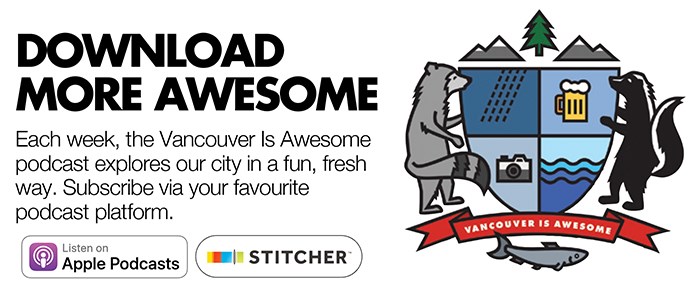 Credits:
Produced and hosted by Lindsay William-Ross and Bob Kronbauer.
Additional support from Adam Nanji and Melissa Shaw.
Our Associate Producer is Albert Van Santvoort.
We record in the studio at Glacier Media, 303 West 5th Avenue in Mt Pleasant.
Theme song is Vancouver BC by The Smugglers ©1990, available on iTunes.
Come back each week for a new episode!