Every week our friends at The Georgia Straight provide us with a preview of what you'll see on – and in – their paper that week. They are THE source for lifestyle and entertainment in our city and along with their robust online presence they've always released a print edition, distributed everywhere each Thursday.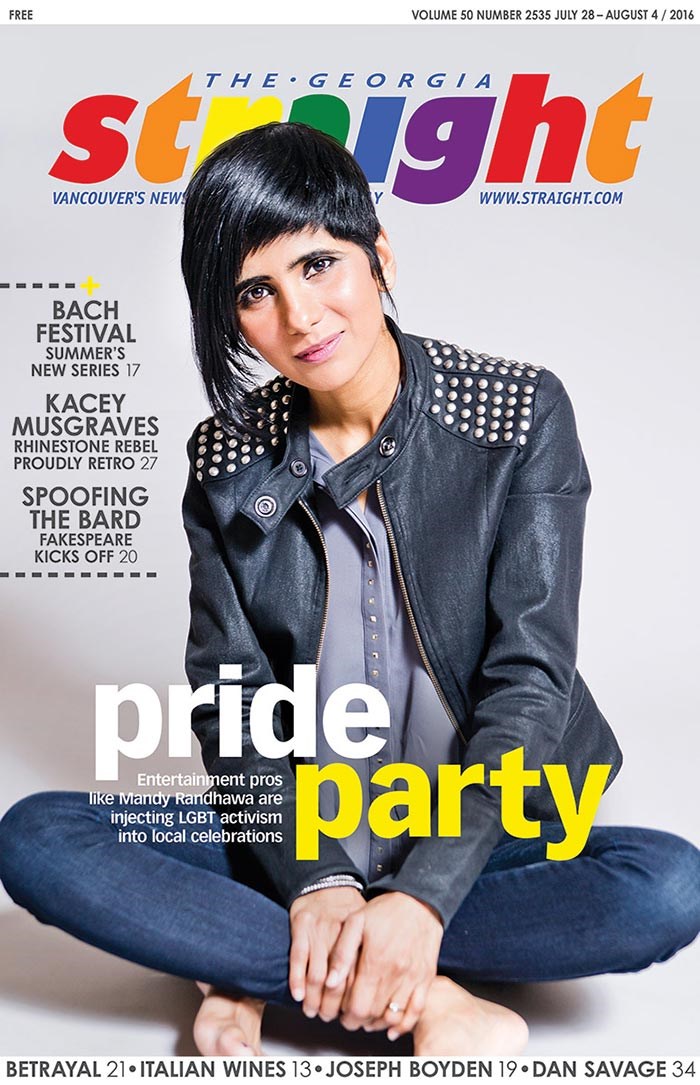 The cover this week is the Pride Party. Entertainment pros like Mandy Randhawa (who you might recognize from our #ShareLove series), are injecting LGBT activism into local celebrations. Read the cover story, Flygirl Productions' Mandy Randhawa creates better world for LGBT people through dance and music, HERE.
They also have a guide to Pride Vancouver 2016, HERE.
Here are some links to stories highlighted on the cover:
– At the Vancouver Bach Festival, Dan Tepfer goes from baroque to jazz by Alexander Varty.
– Kacey Musgraves remains an old-school country rebel by Mike Usinger.
– Fakespeare Festival fearlessly spoofs the Bard by Janet Smith.
New issues of the Straight come out every Thursday, Grab one tomorrow!