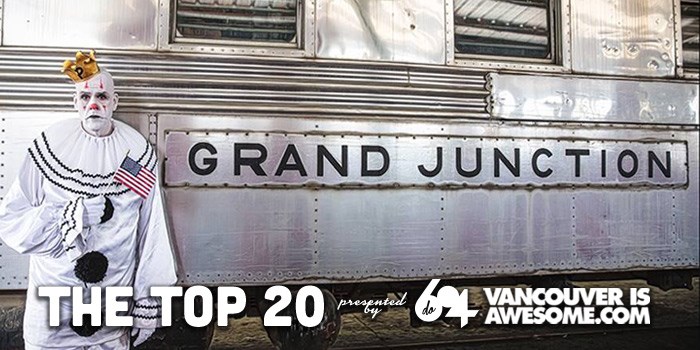 Why be sad when you can be with Puddles Pity Party? Skip the puddles on the ground. Find comfort with this sad singing 7-foot clown tonight on The Rio Theatre stage. Here are the 20 artists you must NOT miss this week in Vancouver as picked by our city's #knowfun Selectors at Do604
Embrace old and new music with Gabriel's quirky vibes.
Dubbed as the "King of Israeli Rock", Shalom Hanoch is pushing the boundaries of Israel music with intimacy and delicacy.
Ollie Plè's energetic, driving spirit will keep bodies moving on the dance floor all night.
Fly away with Trentemøller to indie electronic soundscape bliss.
Find yourself at the crossroad where trippy vibes and rockin' jams collide.
Groovy robust bass and epic vocals all night long.
If you love a grime, bass and maple syrup then this is one of those tings you don't want to miss!
Powerful vocals and tight catching rhythms that will rock your world.
Merging Afro-Cuban vibes with Zimbabwe feels to connect you with your tribal self on the dance floor.
Not shying away from diversity, these two push the limits of bass to its max.
You'll feel the connection and burning fire rumbling through your bones.
Bringing warm ocean pop vibes to our cold and damp Raincouver.