Wintertime can be tough in Vancouver. If you fantasize about escaping to warmer, sunnier locales, you're not alone.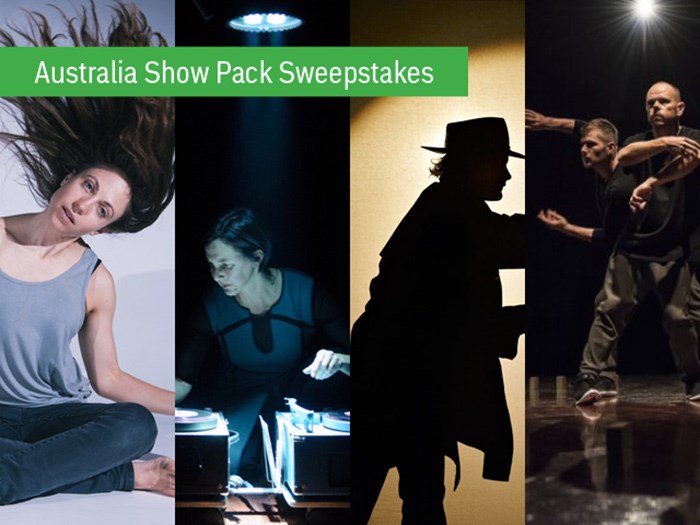 Starting January 16, the PuSh International Performing Arts Festival, Vancouver's signature mid-winter cultural event, heats things up on stages across the city for three weeks. The 2018 PuSh Festival is bringing not one but four contemporary shows from sunny Australia that span theatre, dance, multimedia and music. What better reason to get out of the house—this is art that will lift your dreary spirits.
These are four of Australia's top artists and companies producing contemporary work today. These award-winning artists may live and work on the other side of the world, but this January Vancouverites will get a rare chance to catch their work—without a trip to the airport. Two things are for sure: it's cheaper than a plane ticket and more fun than a 19-hour flight.
The Australian shows from on offer are:
Piece for a Person and Ghetto Blaster: Melbourne-based performer Nicola Gunn furiously leaps and gesticulates onstage while firing off anecdotes, philosophical asides and more. Gunn is sure to get you riled up with her infectious energy.
It's Dark Outside: Puppetry, animation and shadow play all come together in a live performance to conjure a world where our hero is a lonely old man with dementia but his struggle is turned into the stuff of adventure and redemption.
Endings: A deeply moving performance that "stays with you long after you leave" (The Guardian). With record players, a reel-to-reel recorder, a singer and his guitar, this piece evokes visions and voices of the afterlife. From rich textured recordings emerge stories on mortality and loss.
MEETING: Winner of New York's 2017 Bessie Award for outstanding production, this stunning display of mechanical sophistication and human movement features 64 robotic percussion instruments and two performers dancing almost hypnotically, to the tapping and chiming instruments.
The PuSh Festival is offering a contest to win a ticket pack for a pair of tickets to each of the shows from down under. That's a total of eight tickets and valued at over $280! Enter now!
Contest Details:
To enter to win fill out the entry form here. One entry per person. Contest closes January 7, 2018. One winning entry will be drawn at random. Good luck!
[youtube https://www.youtube.com/watch?v=VFuH9qRkLqY]