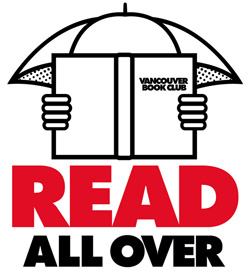 Read All Over celebrates the bookworm in all of us, showcasing readers in Vancouver and the books they love most.
I'm a freshly minted librarian, with a weakness for Belgian beer, urban spaces, food adventures, and kittens.  When I'm not sharing cool discoveries or answering reference questions about barnacle penises (yes really), I spend my days drinking too much coffee, fumbling with my ukulele, scoping out cute Vancouver boys, making crockpot magic, and contemplating a second career as an urban planner.  I live in the West End with two silly cats and an awesome roommate (who is a fellow foxy librarian).
- Annie Jensen
What book makes you feel like a kid again?
On Love and Barley, by Basho.  Ok, I didn't actually read Edo period haiku when I was a kid, but Basho's descriptions of sunshine on a grasshopper wing, or the sound of a frog kerplopping into a pond never fail to transform me into a 7-year-old version of myself, agape with wonder at this incredible world we live in.  For actual childhood reading material, look no further than The Island of the Blue Dolphins or Hatchet…basically any book with a resourceful kid roughing it in the wild.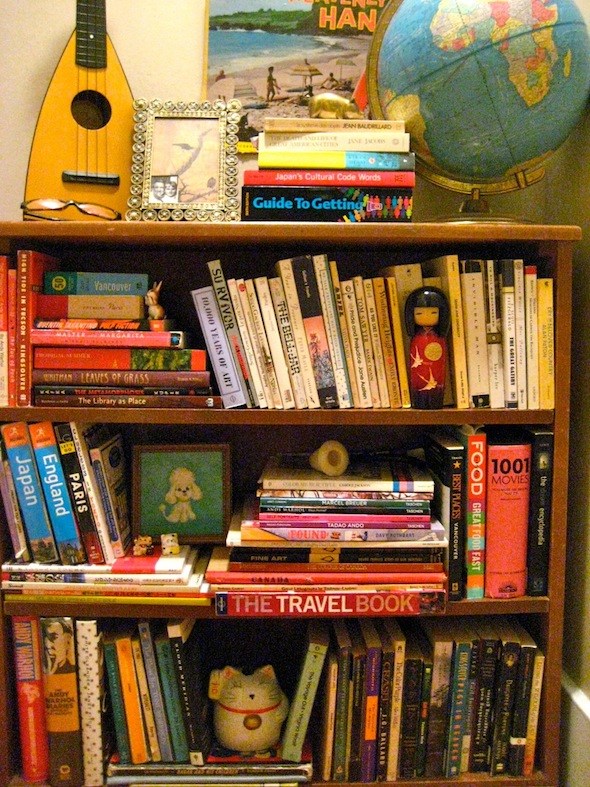 What books have changed your life?
Hard question!  Every book I've read has changed me irreversibly, whether I realized it at the time or not.  The Tao of Pooh by Benjamin Hoff and Leaves of Grass by Walt Whitman both taught me to relax, let life happen at its own pace, and to rejoice in human imperfection.  The Conspiracy of Art and Simulacra and Simulation by Jean Baudrillard turned my English lit major brain to mush (in the best possible way).  Les Fleurs du Mal by Baudelaire first articulated that ennui that creeps in from time to time.  Barbara Kingsolver's subtly political post 9/11 essay collection Small Wonder was the first book to make me cry, with both sadness and hope.  Jhumpa Lahiri's Unaccustomed Earth and Andrea Lee's Interesting Women are two fantastic short story collections that make my skin itch with wanderlust and infinite possibility.  And finally, that wonderful Jane Jacobs work The Death and Life of Great American Cities—the most moving love letter to cities that I've ever encountered.
The one book you always recommend is...
I'm a big fan of both awkward topics and pop-science as conversation fodder, so I often recommend Stiff by Mary Roach (anything by her, really) and Decoding Love by Andrew Trees.  Both authors do a great job of synthesizing heady research and making it chatty and fun.  Plus, who wouldn't want to read about the use of real human bodies as crash-test dummies, or learn how testicle size directly correlates to sexual monogamy?  Crazy topics like these are a friendship barometer for me.
How do you like your books served up best - audio books, graphic novels, used paperbacks, library loaner, e-reader…
I'm definitely not your typical librarian when it comes to having a major reverence for books as physical objects.  I think books are meant to be actively used, learned from, and shared, so I write notes in them, mark them up like crazy, fold pages, doodle, and then give them away freely when I'm done.  I don't actually own most of my favorite books—I loved them so much I had to share their brilliance and pass them on!  Moving a lot also helps cut down on one's attachment to books (although the ideas within them certainly do travel well).  So yeah, most of my books are used paperbacks picked up on the cheap.  Also, this summer I did a really nerdy thing and listened to the entire set of Harry Potter audio books (read by Stephen Fry, love!) while walking to work/around Stanley Park.  No shame—it was fantastic.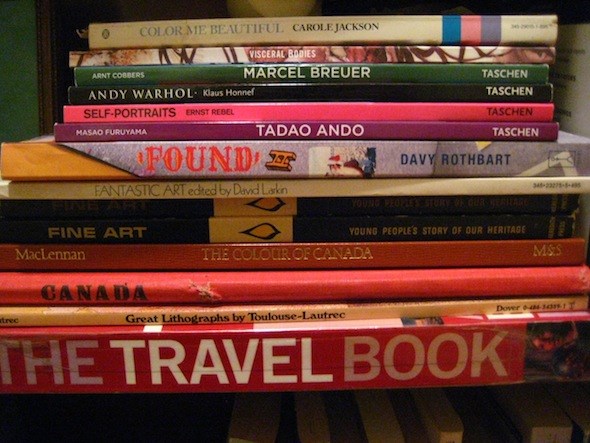 Your life story is published tomorrow. What's the title?
This is Not a Short Story. I'm 6 feet tall, and plan on living forever (or at the very least, cramming a couple lifetimes' worth of adventures into this one).
Librarian vs. English Professor - who is sexier?
Well, I'm totally biased.  I definitely had crushes on certain English professors, but we librarians are a scrappy bunch.  Scrappy trumps erudite any day of the week.  On a related note, I recently learned that in 1992, a sex survey was commissioned of 5,000 librarians.  The results are pretty weird (Pee Wee Herman is involved, though sadly no frumpy cat sweaters).  You can read about it here: Now we just need a similar survey of English profs…
Where is your favorite place to crack open a good book in Vancouver?
Cafe Wicked (either location) is awfully cozy on those grey Vancouver days.  During the summer, I grab an iced coffee and a grassy spot in Nelson Park, so I can take breaks from my books by watching the dogs playing in the dog park.