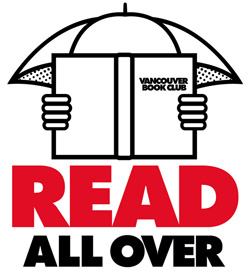 Read All Over celebrates the bookworm in all of us, showcasing readers in Vancouver and the books they love most.
Carmen Ferguson. What will I say about this one. First off she's one of the funniest and funnest people I know. She's relatively new to the Vancouver comedy scene, but she is cool and refreshingly different and you should check her out. She's also generous and warm to the point where she'll make you a stir-fry with the last of her groceries when you're down and out, not even flinching when you grab for the last of the Jameson's. A great gift giver with amazing taste in music, Carmen's playlists have soundtracked many a season and adventure for us fortunate to have them. As I'm writing this, I'm wondering why she isn't famous. Why doesn't she have a website with all her upcoming shows and playlists. Someone build Carmen Ferguson a website RIGHT now.
What's on your nightstand right now? Are you enjoying it?
I'm currently reading Everything Is Wrong with Me by Jason Mulgrew. I tend to migrate towards bios and memoirs. I find people wildly interesting, especially those willing to be earnest, and hopefully dark to the point of uncomfortable. I love classic black humour. I suppose I like writers in whom I hear a bit of my own voice, or whose candour I can respect. I'm also half reading David Cross's I Drink for a Reason, Heads in Beds by Jacob Tomsky, and Eminent Hipsters by Donald Fagen. The latter two seem very much of the same grain.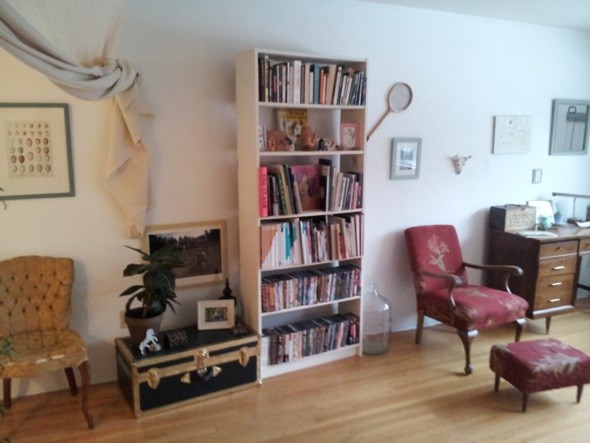 Is this the genre you usually prefer?
I read mainly nonfiction, philosophy, psychology. I use reading to bank information rather than to escape. Although I'm not gonna front like I didn't have a whole stack of Sweet Valleys - I once took out every book out I could find on Religion so I could better argue with solid points. I switched gears to light hearted memoirs once my teen angst wore off last year.
Who is your favourite Vancouver author?
I wouldn't say he's necessarily my favourite Vancouver author, but I enjoyed John Armstrong's Guilty of Everything. It's about the original punk scene in Vancouver in the 70's. It has lots of cool snipets of local history and insight into what was going on in the city back then.
Where is your favourite place to crack open a book in the city?
I only ever read at home. I don't walk and eat, and I certainly don't read while on the bus like I'm looking to start a conversation with someone's Aunt. Ever seen anyone walking while reading AND eating? It's a real show. Like riding your bike with no hands while texting - just go ahead and move to Portland already! Just kidding. Everyone does their own thing. I simply have terrible concentration, so reading in public is rendered impossible. My reading style is distracted, with limited comprehension.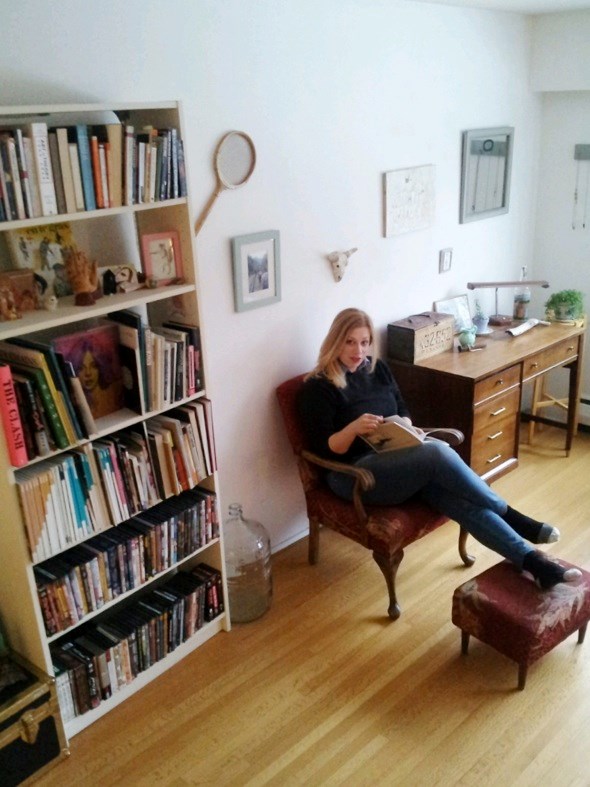 What magazines/journals can you not live without?
Mcsweeney's 'Internet Tendencies' is the jam. I like The Believer and Bad Day magazine in print for tactile reasons. I love the way Bad Day is printed. It looks and feels sweet. Every issue is it's own colour through and through. It's something simple, but I find it effective.
Which books/authors have influenced you the most?
When I was 17 I read Hunter S Thompson's Hell's Angels: The Strange and Terrible Saga of the Outlaw Motorcycle Gang. I had no idea who he was at that point. I remember my eyes just growing wider and wider. It was delightfully over my head. I'm still a fan, and naturally my favorite excerpt is obscene. One of the first books I remember having a real impact on me was from when I had just started reading. It was a Choose Your Own Adventure book called Little Mouse Makes a Mess about a little mouse who kept trying to help and ended up ultimately royally blowing it every time. I felt as though she were my rodent soul sister, and the theme is still eerily relevant.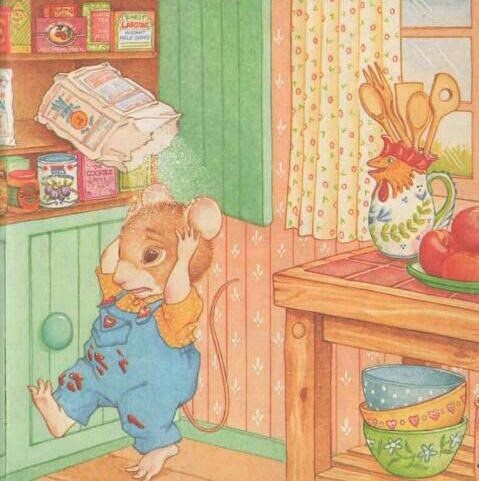 What is the most cherished item in your library?
The most cherished book in my Library is as it has always been, Little Mouse Makes a Mess by Marcia Leonard. I signed my name in it, and have held onto it for 28 years. It's mint. The one book I always recommend  is Little Mous..no. I lent out Jack Kerouac's Big Sur most recently, which was a gift from my sister who is the real reader in the family. I guess I'm a hoarder. I'm way too sentimental for a grown woman living in a one bedroom apartment in Vancouver. The last book I purchased was A Train in Winter, by Caroline Moorehead. I haven't read it yet, though I feel that is a mistake as it looks to be beautifully poignant.
Your life story is published tomorrow; the title is...?
"It's Too Bad You Weren't Hip Enough to Have a Computer" and Other Disparaging Quotes From My Absentee Father.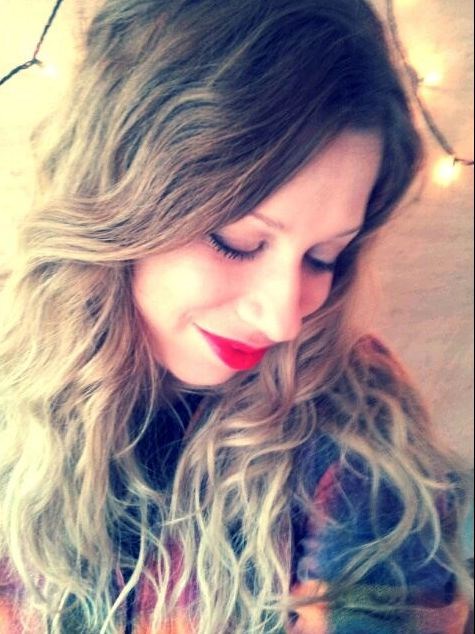 Follow Carmen on Twitter and Instagram!
She's also got a show Dec. 12th at Lafflines you most certainly should check out.