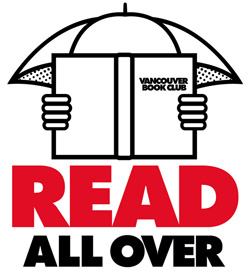 Read All Over celebrates the bookworm in all of us, showcasing readers in Vancouver and the books they love most.
David Bloom is a playwright, director, actor and co-founder of Felix Culpa with a penchant for Mamet and the weird. David's plays have been produced by Green Thumb, Studio 58, Felix Culpa, Carousel, Axis Theatre, Canadian Phoenix and the University of British Columbia. He co-teaches interdisciplinary collaborative creation at the new Bachelor of Performing Arts program based at Capilano University.
As of this post he is kickstarting a naughty interdisciplinary event, AlienSex, for the Queer Arts Festival. He is also guest programming Brief Encounters 21, May 8-10 at Guilt & Co, which brings together 10 artists of disparate disciplines - from poetry to puppetry, visual arts to mixology - into 5 pairs, giving them 2 weeks to create a brand new collaborative work.
What's on your nightstand right now?
I'm currently reading Beyond Binary, an anthology of speculative fiction featuring characters who "proudly define (and redefine) their own genders, sexualities, identities and so much in between." Like any anthology, some of the works engage me more than others, but there are some truly brilliant stories, and I've discovered authors whose work I didn't know about before. I recommend it to anybody who likes speculative stories.
As it happens I picked up Beyond Binary on the recommendation of Floyd VB , the performance poet who is part of Brief Encounters 21. They told me about it because of a project we're developing called AlienSex which explores a wide range of sexuality, gender and human connection/disconnection. Just before reading the anthology, I re-read Ursula K. LeGuin's The Left Hand of Darkness, a classic SF book about a world in which everyone is of the same gender. Amazing piece of work. Still one of my all-time favourites.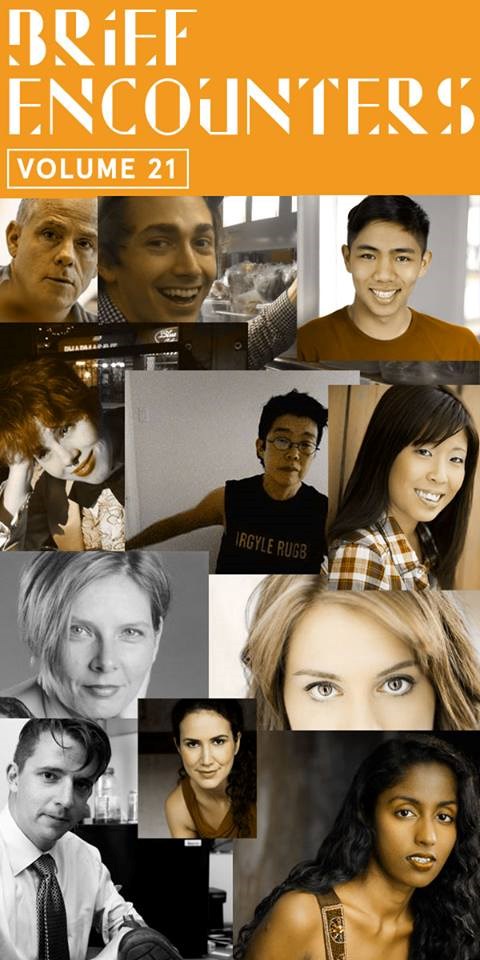 What genre do you usually prefer? Any favourite examples?
I'm an omnivorous reader. While I don't have a genre I prefer, I was raised on fantasy and science fiction, and I still love the great writers in those genres (LeGuin, John Crowley, Samuel R. Delaney, for example) but when I'm reading for pleasure I'll go anywhere from Doris Lessing to John LeCarre to Tolstoy to Joseph Boyden or Mordechai Richler.
What's next on your list?
LeGuin's The Dispossessed is waiting on my bedside as a possible next book, and The End of Growth, Jeff Rubin's critique of the western world's approach to the economy. I guess both those books can be read as critiques on capitalism (The Dispossessed is about a scientist on an anarchist planet).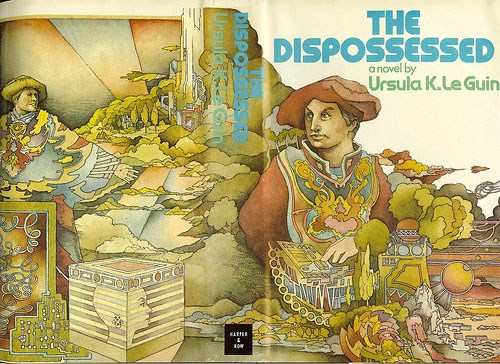 What magazines or journals are essential to you?
I generally devour The New Yorker, although I haven't been reading it for the last month because I tend to read magazines on transit and I've been cramming lines for David Mamet's Oleanna (now completed) on every bus trip I've taken.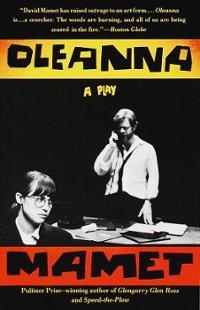 Where is your favourite place to crack open a book in the city?
I do an enormous amount of reading on buses. I have a front porch that can be nice to read on, and I read in bed. I can't fall asleep without reading. Very bad habit. I also love to read at Pekoe and Shaktea, both nice places for a cup of tea and a nice atmosphere. When I read fiction I tend to read fast and sloppy. I'm a bit of a gobbler.
What were your favourite books or stories growing up?
Through the Looking Glass and The House at Pooh Corner. Loved those books as a kid and love them still. Both my parents read to me when I was young and that probably has a lot to do with my obsession with books and stories.
Which books/authors have influenced you the most?
I write for the theatre, so I've stolen a lot  from Caryl Churchill, David Mamet and Judith Thompson. Doris Lessing has probably affected the way I see the world more than any other novelist. Something about her incisive, unsentimental but compassionate view of the world lingers in my brain. If I fall asleep when reading Lessing I often have dreams that consist entirely of language. And, cliché though it may be, Shakespeare. When he's on his game, he's like a chaotic whirlwind of human behaviour, philosophy and sex that still blows my mind.
From the age of twelve 'til about thirty, I probably read The Lord of the Rings about thirteen times. Yeah, I'm that kind of nerd. And I go back to Samuel R. Delaney's Empire Star every few years. I thrills me and makes me laugh.
What is the most cherished item in your library? What's the newest?
For someone as obsessed with books as I am, I'm pretty crappy at taking care of them. I don't have a beautifully preserved book in the house. They're all dog-eared, often second hand, and strewn about the place.
I'm not even going to name the last book I purchased because it was the final installment of a clumsy but engrossing multi-big-book fantasy series that was a guilty pleasure.
What's the last book you lent/gave away?
I can't keep track of the books I've lent because I lend them out all the time and they don't always return. The last book I lent out was David Mamet's Goldberg Street, an anthology of very short plays he wrote in his early years, which I still find his most satisfying work.
Share with us something memorable you've recently read:
Here's something I said during performances of Oleanna:
"Because it is the essence of all human communication. I say something conventional, you respond, and the information we exchange is not about 'the weather' but that we both agree to converse. In effect, we agree that we are both human."
Your life story is published tomorrow; what's the title?
Just One More Time.