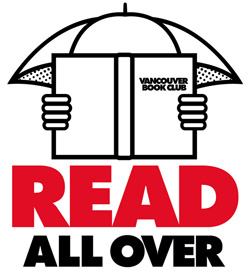 Read All Over celebrates the bookworm in all of us, showcasing readers in Vancouver and the books they love most.
Dennis E. Bolen is a novelist, editor, teacher and journalist, first published in 1975 (Canadian Fiction Magazine). In 1989 Mr. Bolen helped establish the international literary journal sub-TERRAIN, and served there as fiction editor for ten years. He has acted as a community editorial board member at The Vancouver Sun, sat on the boards of a literacy advocacy organization, a literary collective and a theatre company. He has written criticism, social commentary, arts advocacy and editorial opinion for numerous journals and newspapers in Canada.
Do you have a favorite story with Vancouver connections?
The Ravagers by Donald Hamilton. This is a slight, cheap and fast spy novel, part of the overlong-running Matt Helm series. It was released in 1964, I read it sometime around 1967. The story concerns Russian agents embedded in Canada; Matt Helm is sent to Vancouver to look into things, ends up on a cross-country road trip with a gun to his head. I was knocked out that a mainstream mass market paperback thriller could use Canadian locations; it inspired me to do Hamilton several better, by making the Canadian West Coast a full character of tightly-written, entertaining fictional stories.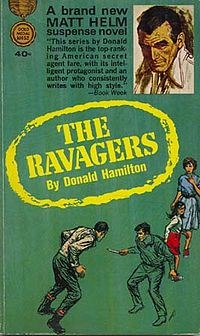 The one book you always recommend is...
Blood Meridian or The Evening Redness in the West – a singular example of how a book can be wildly extravagant in all aspects—description, character eccentricity, historical sweep, violence—and be as elegant a piece of writing as anything the greatest poet of the world could ever produce.
Where is your favourite place to crack open a book in Vancouver?
My back patio when the weather is fine.
How do you like your books served up best – audio books, graphic novels, used paperbacks, library loaner, e-reader…
I'm still partial to bound paper; I have no opinion about e-books, having never read any. I'm open to it, though.
Who is your favorite Vancouver/Lower Mainland writer?
Billie Livingston. Her Greedy Little Eyes is a clinic on how to construct the short story, how to write sentences, how to make dialogue sound like it's being spoken into your ear. She won this year's Danuta Gleed award for a first-time short fiction collection, well deserved.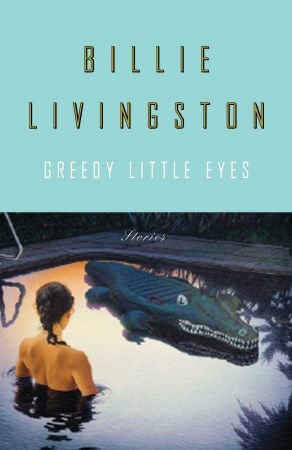 If you had to choose, which writer would you consider a mentor?
Ron Hansen, Gerard Manley Hopkins, S. J. Professor in the Arts and Humanities at Santa Clara University in California. Among many brilliantworks, his novel The Assassination of Jesse James by the Coward Robert Ford is a true revelation of what writing, historical fascination, contemporary relevance, entertainment and lasting literature can be.
What magazines/journals can you not live without?
The New Yorker.
What books have changed your life?
The Ghost at Skeleton Rock – number 37 in the long line of Hardy Boys mysteries. This was the first serious book I ever read. At age nine, it opened to world to me, made me believe in accomplishment, awed me with the feat of telling a long and detailed story. Later on I was even more impressed to learn that one of the ghost writers—he wrote nineteen of the first forty titles—working under the collective nom de plume of Franklin W. Dixon was Leslie McFarlane, a Canadian journalist.
Gypsy Moth Circles the World – a wacky English Peer fills up his ketch with enough booze to get a man through nine months of single-handed circumnavigation. Hilarity and a charmingly ripping yarn ensues.
Catch 22 – who knew you could so effectively challenge authority by simply exposing its absurdity? The ethic of this book has propelled my writing and arts life, and ruined any fleeting hope I might have had for an even slightly successful career as a civil servant.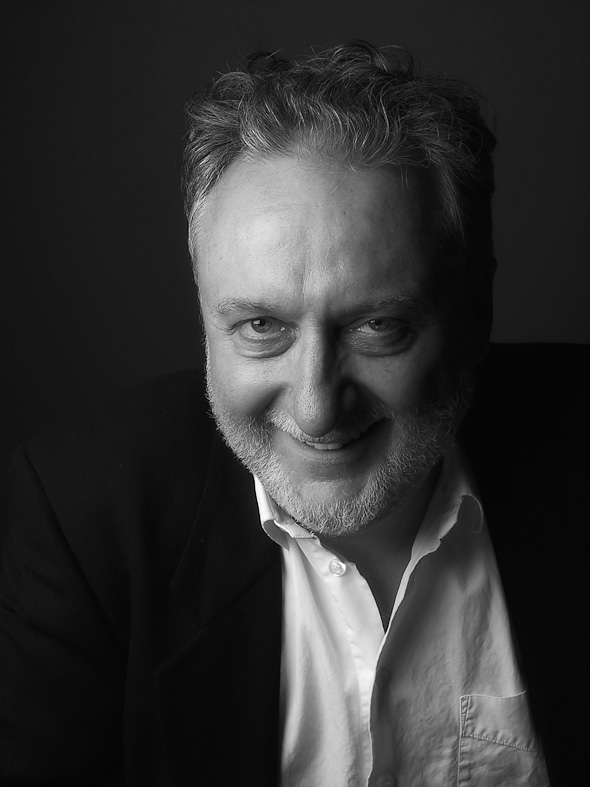 What's next on your reading list?
Bloom – Michael Lista's new poetry collection that chronicles the short, bizarre and tragic life of Louis Slotin, a nuclear physicist, 6th in command at the Manhattan Project and...get this, a Canadian!
Check out Dennis E. Bolen's Book Trailer:
http://www.youtube.com/watch?v=BNaua0kqEXE