What are you currently reading?
Billy Lynn's Long Halftime Walk, by Ben Fountain. It's been called the Catch-22 of the Iraq War and is both hilarious and heart wrenching.
How do you like your books served up best - audio books, graphic novels, used paperbacks, library loaner, e-reader...?
As a librarian (and the daughter of two librarians) I rarely buy books. In fact, last summer I purged the vast majority of my personal print book collection. It was liberating. Now I mostly read library-borrowed eBooks on my Kobo Touch. They are so efficient. And I love the stripped down, bare-bones feeling of reading a book without the trappings of design. It's the purest form of "not judging a book by its cover."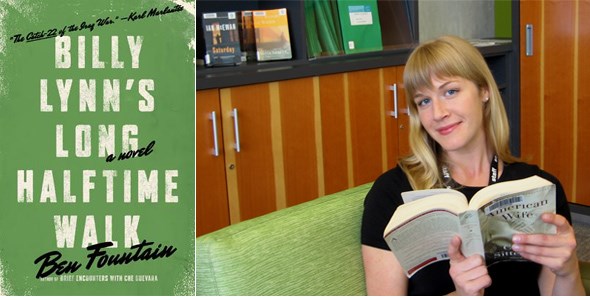 What books have changed your life? 
Michael Cunningham's The Hours; To Kill a Mockingbird; The Omnivore's Dilemma, by Michael Pollan; and A Wrinkle in Time, by Madeline L'Engle.
The one book you always recommend is...
David Mitchell's Cloud Atlas. He is a novelistic virtuoso, and this book is like the fiction equivalent of a masterfully complex symphony.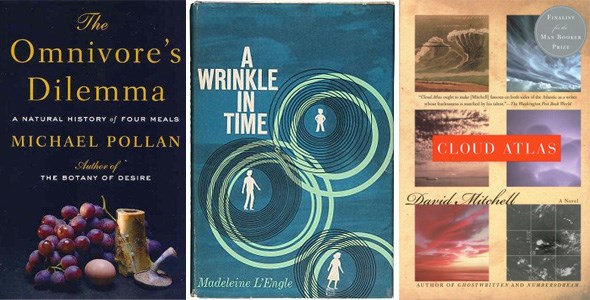 Where is your favourite place to crack open a book in Vancouver? 
At home – these awesome new "pool blue" Adirondack chairs on my balcony. Out and about – those enormous comfy sofas at Nelson the Seagull in Gastown.
What's next on your reading list?
Beautiful Ruins by Jess Walter because I'm a sucker for anything set in mid-century Italy, and The Age of Miracles, by Karen Thompson Walker because I'm also a sucker for anything set in a post-apocalyptic future.
What writer would you love to see read their work? 
Zadie Smith. Her writing is both strikingly crisp and lusciously full, and I imagine her reading would be also. Plus I bet she has great clothes.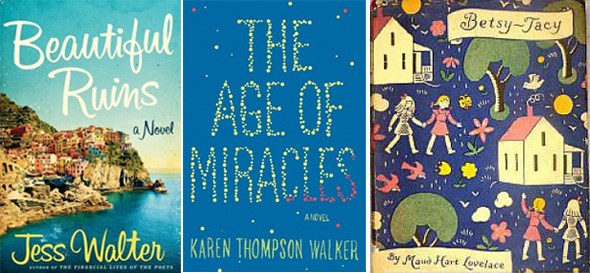 What is the most cherished item in your library? 
Either my Granny's 1926 edition of Gone With the Wind, which is very fragile and beautiful, or my collection of these wonderful children's books I read religiously as a child – the Betsy-Tacy series by Maud Hart Lovelace. They have these fantastic faded turquoise and moss-coloured hardback covers. I know I said I appreciate eBooks for their stripped-down feeling, but some childhood treasures just have to be cherished.