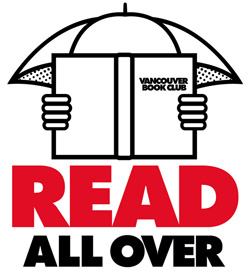 Read All Over celebrates the bookworm in all of us, showcasing readers in Vancouver and the books they love most.
P.D., founder of the infamous skateboard brand Skull Skates, has been known for a great many things during his decades grounded on this planet, but I would doubt that not many, but his closest family of bros, would know P.D. as a prolific reader and lover of the written word. There is no discernible niche, per se, to the bank of what PD reads. The selection can weave from politics, economics, art, fiction, non fiction, biography, philosophy, spirituality, and everything in-between. Both contemporary and historical stock are included.
- Lisa Hill
What book makes you feel like a kid again?
"Treasure Island" by Robert Louis Stevenson, the classic pirate tale that ignites the imagination, which i think is the point of a good book at any age.
When we watch movies and vid clips etc. it's entertaining, but if we neglect reading we are truly ripping ourselves off by not developing a creative and inquiring mind. To be clear, actual learning and the memorizing of information are not the same thing.
The one book you always recommend is...
"Ishmael" by Daniel Quinn it's one of those reads that really blows your mind as the author has a talent of organizing and connecting human events in a cohesive and understandable manner which really breaks down how our species arrived at our current situation...very interesting big picture stuff. I would also like to mention " A Supposedly Fun Thing I Will Never Do Again" by David Foster Wallace, "The Jungle Book" by Rudyard Kipling "Brave New World" by Aldous Huxley and "Understanding Media" by Marshall Macluhan.
What books have changed your life?
Almost anything by Kurt Vonnegut Jr. that fellow is a true wordsmith with an uncanny knack for twisting a word's context and expressing thoughts while hovering outside the generally accepted rules of correct grammar etc. also Vonnegut's unmatched ability of pointing out our shortcomings and dark tragedy with a finely tuned sense of humor. Kurt has changed my life by demonstrating that one can be alert, disgusted and amused all at the same time.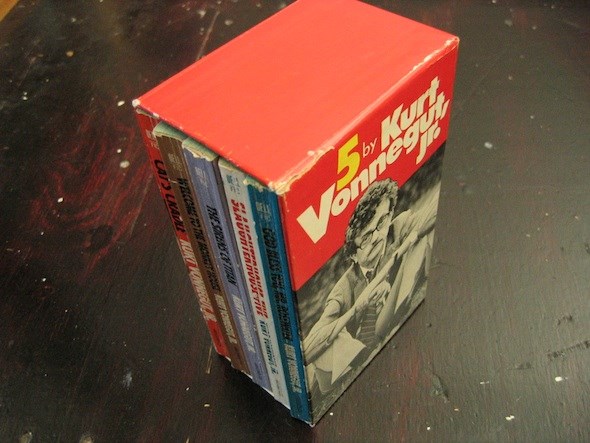 How do you like your books served up best - audio books, graphic novels, used paperbacks, library loaner, e-reader…
Yellowed, tattered used books procured at thrift shops have always been my favorite...that smell of old paper is something that brings the reader into that reading experience in a way that just cannot be matched by staring at a glowing screen, especially when reading the classics
Your life story is published tomorrow. What's the title?
"Some Dude"
Librarian vs. English Professor - Who is sexier?
As a high school drop out I would have to put my support strongly behind the librarian, professors are like an alien life form as I don't think I've ever met one.
Where is your favorite place to crack open a good book in Vancouver?
My back yard in the summer without any question...birds, squirrels, raccoons, skunks, rustling leaves and finely crafted words...an excellent combination.
-------------------------
To find out a little more about PD head over here.