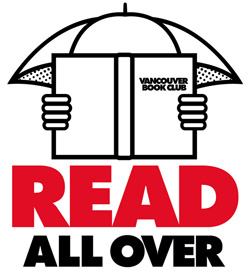 Read All Over celebrates the bookworm in all of us, showcasing readers in Vancouver and the books they love most.
.
Sarah Evans is a freelance graphic designer and E.S.L. tutor. Originally from a small town in the Cariboo, she came to Vancouver after she had read all the books worth reading in her town's public library. She was too impatient to wait for inter-library loans to arrive.
What are you currently reading? Your thoughts on it?
Right now I have two books on the go: The Dog Stars by Peter Heller and My Seductive Cuba by Chen Lizra, which I first read about on the Vancouver is Awesome Holiday Lit List in December. I love the pace of Heller's story. I'm a bit of a post-apocalypse junkie when it comes to fiction and movies. The Cuba book has me wanting to book a flight and take off right now.
Favourite Vancouver/Lower Mainland writer?
I know people usually pick fiction writers, but I love Stanley Coren's books. I remember reading Why We Love The Dogs We Do and so much made sense. I think I've read most of the books he's written about dogs and each one gives me a better understanding of all the dogs I know.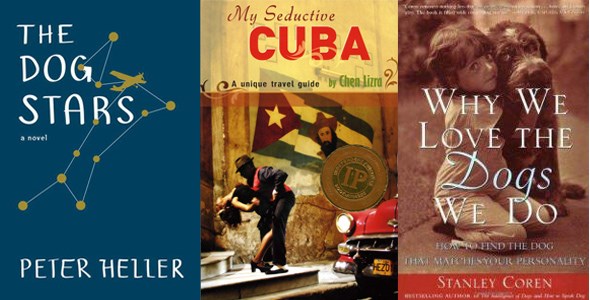 How do you like your books served up best - audio books, graphic novels, used paperbacks, library loaner, e-reader...? 
Pretty much every way, although I haven't listened to any audibooks for a while. I love the tactile nature of books, so obviously the actual object is preferable, especially if it a reference book or a photography or design book. I love my tablet for reading while travelling but I always have a backup paper book for all those times you can't use your electronic reader. I frequent libraries a lot more than bookstores.
Where is your favourite place to crack open a book in Vancouver?
I have a big bean bag chair that I sink into and it completely supports me regardless of how I"m sitting. I like having my arms supported, especially if I'm reading a big book. I like to completely immerse myself in reading, so I prefer not to have any distractions. But if I had to pick an actual location, I'd say on the beach at Dundarave in West Vancouver, especially when there's very few people there. It's just me, the book, and the sound of waves.
What books have changed your life?
So many. To Kill a Mockingbird opened my eyes to social injustice, but in a really subtle way when I first read it as a young teenager. The Mists of Avalon showed me that every famous story or event most likely has some really powerful alternative versions that just didn't "make the cut."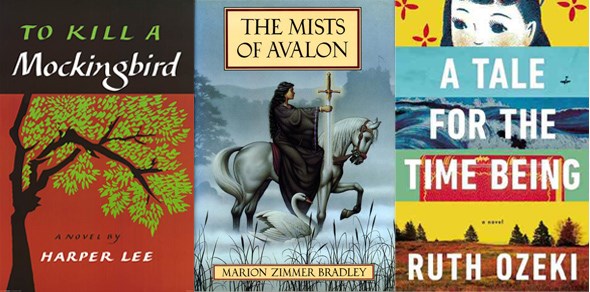 What's next on your reading list?
It hasn't been released yet, but I"m looking forward to Ruth Ozeki's A Tale for the Time Being. I really enjoyed My Year of Meats and this new book sounds interesting, with a bit of a mystery taking place in dual locations and two different points in time.
Your life story is published tomorrow. What's the title?
Five More Minutes, Please. (What I always used to say to my mom when she wanted me to turn out the lights but I was reading. I'm still like that, but now I say it to myself.)