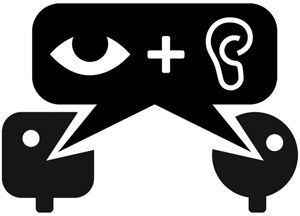 SCENE AND HEARD showcases the independent music scene here in
Vancouver.
We interview some of our favourite local artists, post weekly guest playlists comprised of Vancouver artists and 'Last Week in
Music' highlights some of the concerts happening around the city...
Happy New Year!!!
If you too were at the Media Club for One Night Stand III then I'm sure you found the VIA Photobooth and are anxiously awaiting the photos! There are a few below, but...
>>> CLICK HERE TO SEE ALL OF THE SHOTS FROM THE NIGHT. <<<
THIS WEEK IN MUSIC: is back! Most importantly you should DEFINITELY attend the joint show VIA is having with Discorder at the Biltmore on Friday where 41st & Home, Oh No! Yoko, the Oh Wells and Facts (formerly Armadillatantes) will be performing! Come support all of us! --- On Wednesday I will be at Talent Time at the Biltmore, but this show and this show are happening as well. Thursday check out The Ruffled Feathers, Julia and Her Piano, Thom Kolb and Katie Schaan (who created this week's playlist!) at The Media Club. Last but not least, In Media Res will be playing the Biltmore on Saturday! Have a fun week, see you Friday!