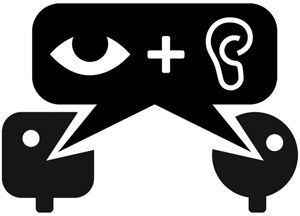 SCENE AND HEARD showcases the independent music scene here in Vancouver.
We interview some of our favourite local artists, post weekly guest playlists comprised of Vancouver artists and 'Last Week in Music' highlights some of the concerts happening around the city...
I'm back! What a week. If you were following the tweets and the photos, you already know about the love-in that was the PPP Bootcamp...that and how much work and how little sleep was happening. Anyways, back to our regular scheduled programming after this week and you can check out where I'll be below...
THIS WEEK IN MUSIC: You can either find me at a house show tomorrow, or kickin' it at Talent Time at the Biltmore. Thursday is the first of FIVE Peak Performance Project showcases at the Red Room, this one ft. The Never Surprise, Hilary Grist, Jasper Sloan Yip, and The Belle Game. Friday you have a LOT of choices (I'll be in Victoria, but more on that later): the Gord Grdina Trio is at Kozmik Zoo, The Boom Booms are performing at the Electric Owl, The British Columbians, Sumner Brothers, and Prairie Dance Club are at the Media Club. GET OUT THERE! Saturday I'll be in Victoria for the Acres of Lions CD Release show (w/Treelines, Mike Edel and Northcote!) but if you're in Vancouver, head to Joe's Apartment for the Sweetheart CD Release show. Have an awesome and musical week!