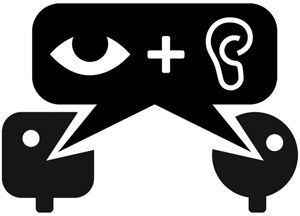 SCENE AND HEARD showcases the independent music scene here in Vancouver.
We interview some of our favourite local artists, post weekly guest playlists comprised of Vancouver artists and 'Last Week in Music' highlights some of the concerts happening around the city...
I can't believe that the Peak Showcases are over. It feels weird. BUT that doesn't mean that there isn't a TON of great music coming up for Fall! I'll be heading East to Pop Okanagan this weekend and before you know it it'll be Halloween. If you could dress an someone from the indie music scene, who would it be? Anyways...check out what's happening this week!
THIS WEEK IN MUSIC: head to the Waldorf for a night of fashion (Isabelle Dunlop) and music by Sex With Strangers, and Jasper Sloan Yip. Entrance is by donation and I'm modeling in the fashion show, so you best come see. Thursday I'll be a part of We Day and shooting another event, but YOU should go see Mike Edel, and The British Columbians at the Media Club. OR the SISKIYOU CD Release show at The Waldorf. POP Okanagan also starts on Thursday and runs through to Saturday night. It will be featuring a TON of Vancouver indie artists, and almost all the Peak Top 20. If you can make it, you should go. If you're in Vancouver this weekend...umm...well Pop O basically cleaned out the city, oh but Wachu #7 ft David Ward, Dominique Fricot and Sidney York will be at the Electric Owl on Friday night and Jon and Roy will be there Saturday. Also on Saturday, the wonderful Chad VanGaalen comes to town for a show at the Rio Theatre. Have a great week!
(TO SEE ALL OF THE PEAK SHOWCASE #5 PHOTOS, CLICK HERE)