On Saturday April 1, Sister Shop will takeover the Biltmore Cabaret to help raise funds for the Women Against Violence Against Women (WAVAW) Rape Crisis Centre.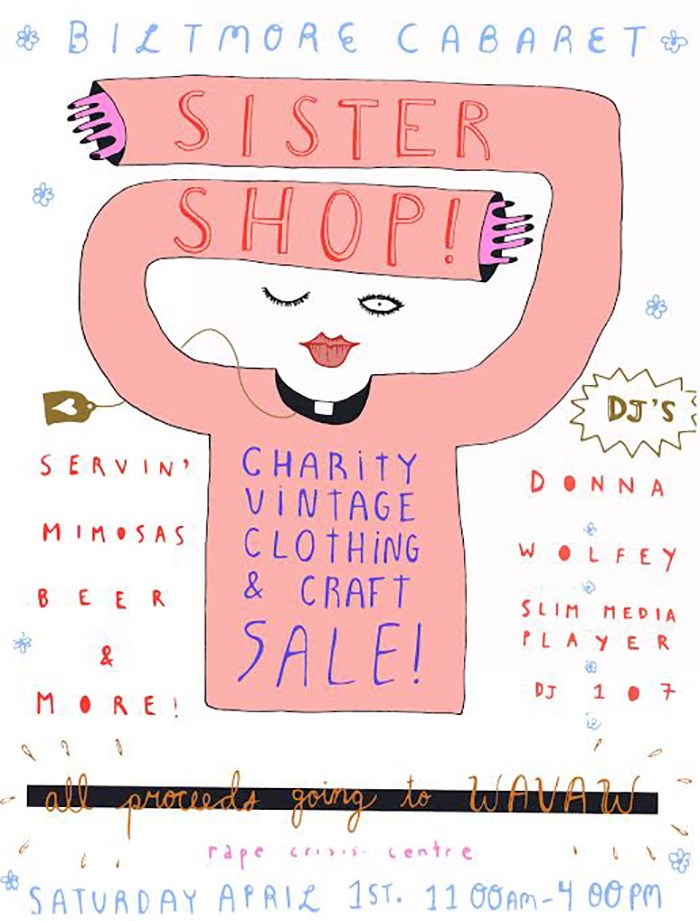 The community-based clothing and craft sale will feature racks and racks (and racks), of expertly curated vintage clothes, local DJs, handmade artisan goods, drinks (mimosas/caesars/beer), a feminist merchandise table and all the good vibes and karma that go along with doing something great for the community.
With the event, organizers Amanda Herron and Jillian Oliver aim to raise money and awareness to support WAVAW and "facilitate a fun, accessible community space where Vancouverites can come together to do something proactive about systemic violence against women."
WAVAW is a non-profit organization that strives towards ending all forms of violence against women and provides those who have experienced any form of sexualized violence with support and healing.
Sister Shop happens Saturday April 1, 2017 (11:00am – 4:00pm) at the Biltmore Cabaret (2755 Prince Edward St).