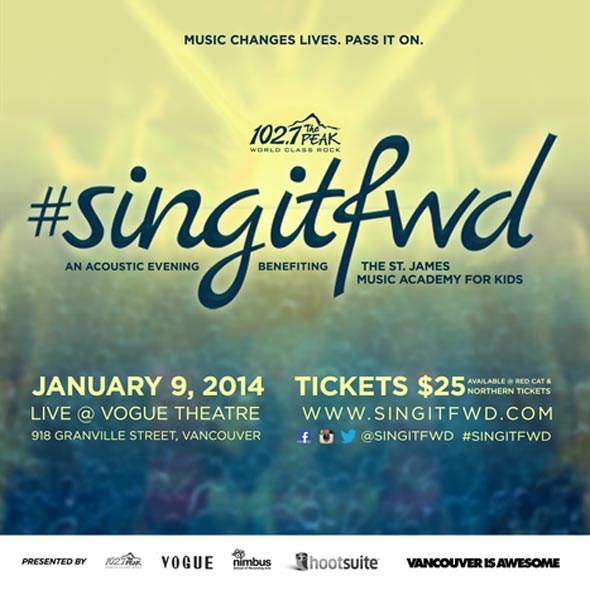 "Music changes lives. Pass it on!"
#SingItFwd was a spectacular success, raising more funds ($33,000 to be precise) for the  St James Music Academy, thanks to you!
We've been so happy to be hosting the videos of some of the performers, produced by Innovative Imageworks, Fresh Ninja Productions, and Samantha Soo.
And we just received a special treat for you...a bonus video of The Sheepdogs performing their song "Laid Back" with the St James Music Academy and want to share it with you exclusively here! Thank you so much for your support and generosity!