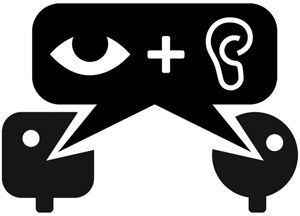 SCENE AND HEARD showcases the independent music scene here in Vancouver. With over 28,000+ artists, boasting more than 140,000+ tracks, the CBC Music/CBC Radio 3 web site is the absolute ultimate authority, and the home, of independent music in Canada.
With that massive library along with tools for members (free to join!), we're taking advantage of what they've set up by bringing you a fresh batch of music every week featuring local groups who have tracks (entire albums, even!) on the R3 site.
The Royal Oui is a new venture for some of our old favourites: Ari Shine and Adrienne Pierce, whom have graced our pages under their own names, but have created a new name and an new EP.
Be sure to check them out at their 7" release show at the Biltmore with Jacco Gardner on the 8th (this Tuesday)! AND click on the images below to hear the playlist that the duo put together for us for this very occasion. (Thanks guys!)