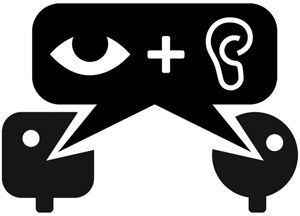 SCENE AND HEARD showcases the independent music scene here in Vancouver.
With over 36,000+ artists, boasting more than 150,000+ tracks, the CBC Music/CBC Radio 3 web site is the absolute ultimate authority, and the home, of independent music in Canada. With that massive library along with tools for members (free to join!), we're taking advantage of what they've set up by bringing you a fresh batch of music every week featuring local groups who have tracks (entire albums, even!) on the R3 site.
Welcome back and Happy 2014! I assume you all had a great New Years Eve?! Well even if you didn't we've got plenty of greatness to look forward to this year, starting this week!
Sidney York will be performing this Tuesday at the Biltmore with Seattle's Lemolo, and this week's playlist creator, the Gay Nineties. The boys have put together some Vancouver tunes to warm you up and get you ready to face the work week, that you can listen to by clicking the images below.
Thanks again to the Gay Nineties, and be sure to come out tomorrow and hear the boys and the rest of the bands perform.