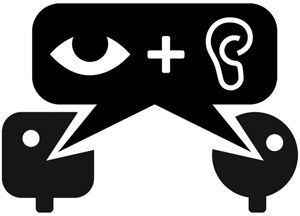 SCENE AND HEARD showcases the independent music scene here in Vancouver.
With over 36,000+ artists, boasting more than 150,000+ tracks, the CBC Music/CBC Radio 3 web site is the absolute ultimate authority, and the home, of independent music in Canada. With that massive library along with tools for members (free to join!), we're taking advantage of what they've set up by bringing you a fresh batch of music every week featuring local groups who have tracks (entire albums, even!) on the R3 site.
Savannah Leigh Wellman is no stranger to us here at VIAindie. Over the years we've had a few playlists from the songstress: under her own name, and her band Redbird, and now we've asked her for another to coincide with the launch of her new project SAVVIE and new album "Night Eyes".
The album release show is this Friday (the 13th!) at the Hindenburg, with support from Jody Glenham, and Black River Killers. (She is also opening for Leighton Meester at the Rio on March 1st.) In the meantime, click the images below to hear the playlist, and you can download her first single by clicking here.