A controversial American media executive recently shared a wild misinterpretation of a raunchy film set in the Lower Mainland on social media.
Former White House strategist Steve Bannon shared a photograph of a fire-engine red penis-and-vagina slide located in Maple Ridge on Gettr — a social media platform that claims to support free speech and reject "cancel culture." It has a predominantly "far-right" American following.
The image was recently posted with the caption "WTF! There is a new slide in a kids playground in Maple Ridge, British Columbia" by an account that has been suspended on Twitter. The version that Bannon shared, however, was created by Nicole Nogrady, who also has a suspended account on Twitter. Her caption reads, "Grooming is just a conspiracy theory" and features a "rolling eyes" emoji.
PatriotTakes, a popular American Twitter account that says it monitors and exposes right-wing extremism, shared Bannon's "repost" along with a Vancouver Is Awesome story from October 2021 about the phallic slide.
"Steve Bannon shared "grooming" outrage over an old picture of a giant penis playground slide. It turns out the slide was just a movie prop that was removed after filming. The plastic indicates the slide was likely covered when not being filmed," explains the tweet.
The eyebrow-raising installation was part of the set for a new R-rated comedy starring Ashley Park (Emily in Paris). The movie also features Sherry Cola, Stephanie Hsu, and Sabrina Wu.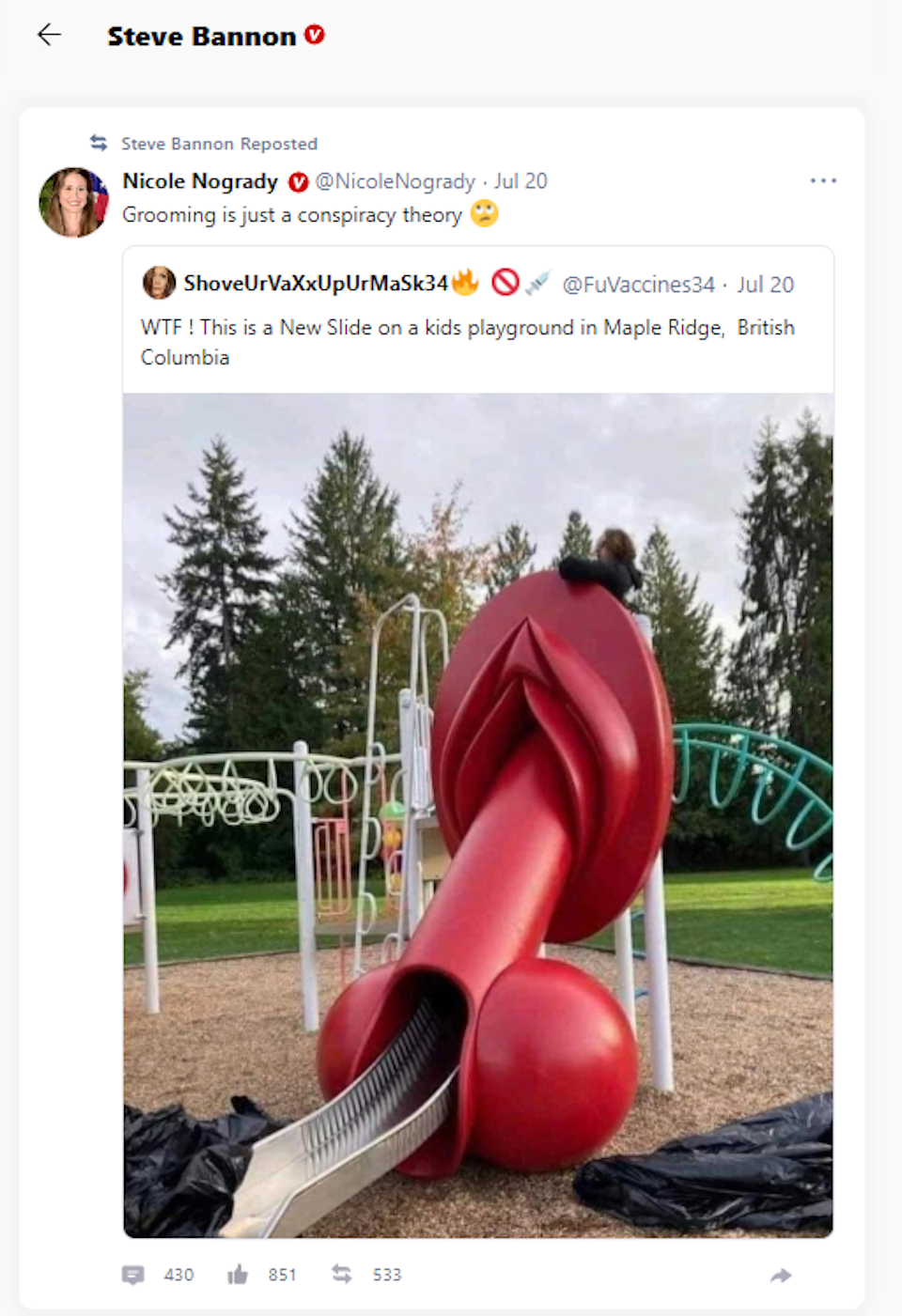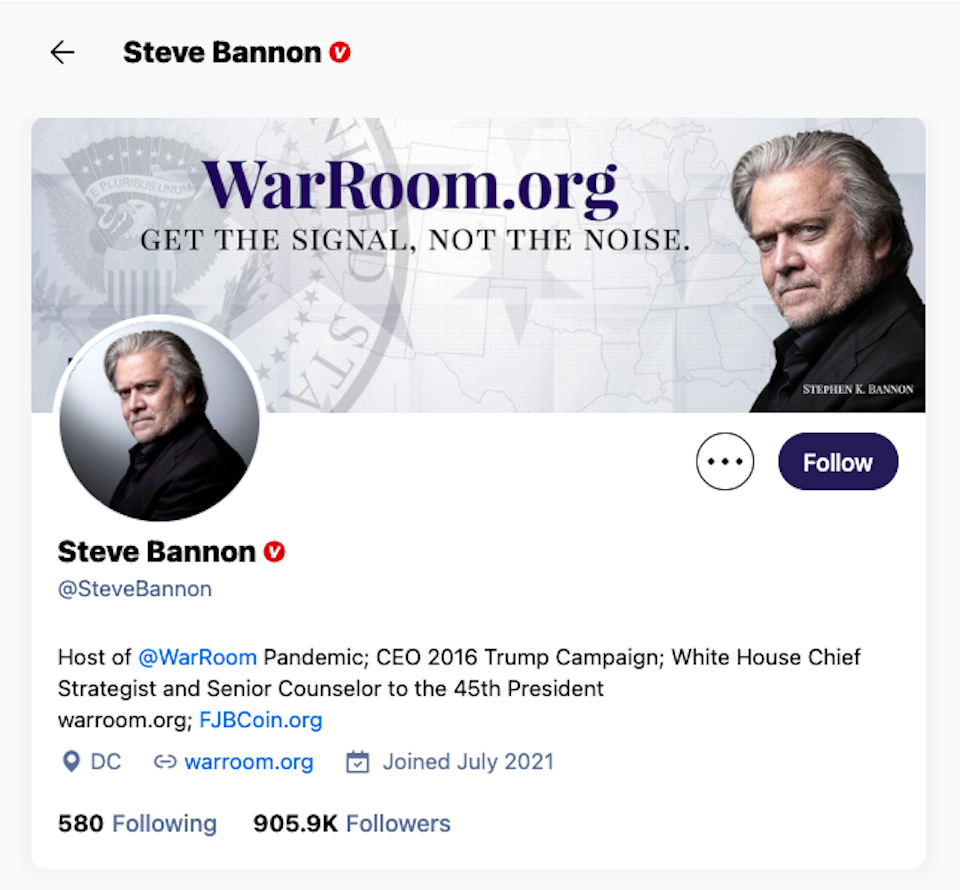 Steve Bannon news podcast discussing grooming of children in U.S. schools
Bannon, who is a long-time supporter of former President Donald Trump, has stated that children are being "groomed" and indoctrinated in the U.S. school system on his WarRoom podcast.
The 68-year-old was recently convicted of contempt charges for defying a congressional subpoena from the House committee investigating the Jan. 6 insurrection at the U.S. Capitol. Committee leaders called the verdict "a victory for the rule of law."
He faces up to two years in federal prison when he's sentenced on Oct. 21.
With files from The Associated Press.