The founders of the SIDEWALK supper project share their stories as they connect with people living on the streets. This week, meet a fellow who's traveled across the continent collecting stories to tell.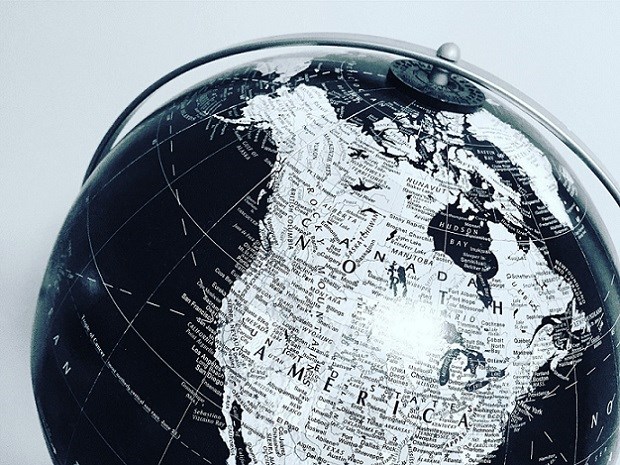 "Are you hungry?"
"Sure, but what are you offering?" the man asks with a thick accent that I don't recognize.
"It's a homemade broccoli and mushroom quiche with some salad on the side. It's filled with dairy, but it's pretty tasty if you're OK with that."
"That sounds good!" he says, taking the carton of food we hand to him.
We had just come across the man standing on the sidewalk. I guess that he's in his 50s, but he's strong and healthy with a rugged, weathered look to him. He's wearing tattered clothing and has three different backpacks that appear to be stuffed full, one of which reminds me of my younger backpacking days. Despite the rough exterior, he has a warm, cheerful face and an unwavering smile.
"Come, help me," he demands as he starts dragging the largest pack across the sidewalk to a nearby wall, package of food in one hand. We help him with his bags and he dives right into a story, seemingly eager to chat. We listen intently, amused and concentrating on understanding the words underneath the accent.
We learn that he's from Labrador and has traveled across the country, hitching rides and jumping on trains. He speaks with the excitement and fluidity of a natural storyteller. He tells us about the time in Louisiana when he needed to cross state lines to a faraway town. A police officer came up to him on the side of the road, presumably to give him some trouble. Instead, the officer drove him four hours away to his destination in a police car. At the end of the journey, he asked the cop to take a photo of him in handcuffs, which he sent to his mother as a joke. He laughs as he tells us how angry his mother had been. She was convinced that he had finally been arrested!
He recounts a few more of his adventures. I don't know how much of the truth has been embellished, but I suppose it doesn't matter. I can see joy in his eyes as he talks, the same joy that could be seen in any of us when we talk about something we cherish. It moves me as joy isn't something that we see very often in the people we meet living on the streets. I sense a genuine contentment in the life that he's chosen. For him, the cold nights and bouts of hunger are a small price to pay for all the stories he gets to tell.
His next journey is across the strait to Victoria, where he tells us he has a place to stay. He'll then make his way north to the Yukon—he's arranged for his brother to send him some caribou furs to stay warm in. His destination is Dawson City, where he hears he can enjoy a cocktail with a famous dehydrated human toe. I hope I get to hear that story one day.
About SIDEWALK supper project: We're a group of young West Enders bringing the warmth of our kitchen to the streets, feeding the homeless with home-cooked meals and sharing their stories along the way. 100% non-profit. 100% love.