Every week our friends at The Georgia Straight provide us with a preview of what you'll see on - and in – their paper that week. They are the source for lifestyle and entertainment in our city and along with their robust online presence they've always released a print edition, distributed everywhere each Thursday.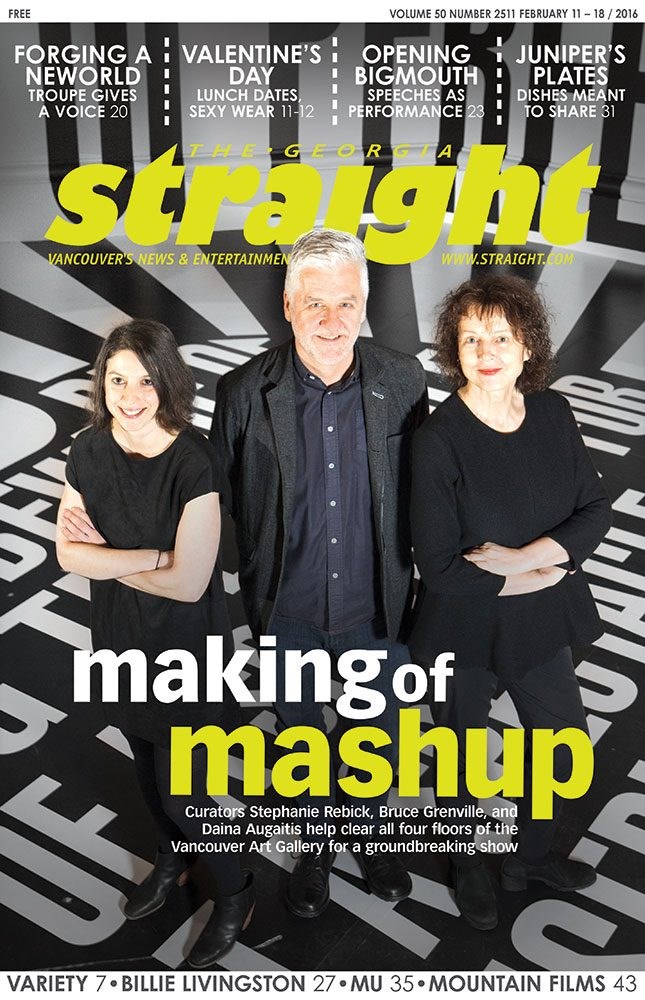 The cover this week is Barbara Kruger and MashUp: The Birth of Modern Culture. Curators Stephanie Rebick, Bruce Grenville, and Daina Augaitis help clear all four floors of the Vancouver Art Gallery for a groundbreaking show.
Here are some links to the stories on the cover:
MashUp charts modern culture's mad mixing by Robin Lawrence (cover story)
Barbara Kruger transforms Vancouver Art Gallery's rotunda for bold MashUp show by Robin Lawrence (cover story)
Neworld celebrates 20 years of stirring up Vancouver's theatre scene by Andrea Warner
Modern lingerie from Truvelle and Mary Young comes without the froufrou by Lucy Lau
The power of words drives BigMouth's tour de force by Alexander Varty
Gin becomes a star at Juniper by Gail Johnson
Be sure to pick up an issue wherever you see it tomorrow!