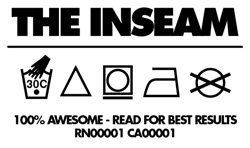 Vancouver is home to a thriving fashion industry made up of individuals committed to its growth and success. Get to know these personalities in The Inseam and discover what makes the Vancouver Fashion scene so awesome. Every month, The Inseam's Eco Edition focuses on the innovators that shape the green movement in local fashion.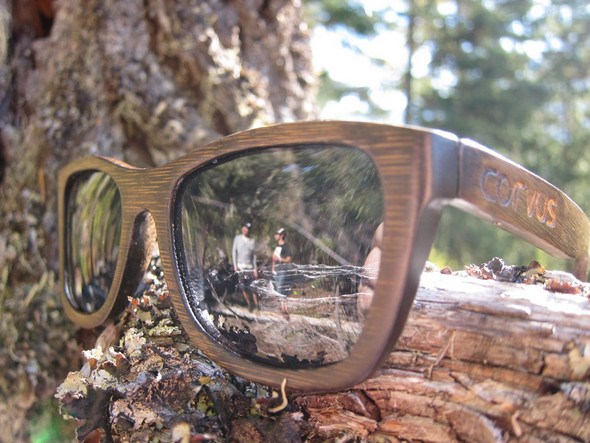 Photo courtesy of Corvus Fittings
A lot of products and innovations start out with a lot of tinkering; playing with the materials around you and building something based on function.  Corvus Fittings, a company started by Jamie Bennett, is no different.  Currently producing bamboo sunglasses, Jamie originally started with products made from skateboard decks.  With a focus still on function, Corvus Fittings is building a business around stylish products offering personalised and sustainable options.
Jessica McIlroy: Tell me about how Corvus Fittings got started.
Jamie Bennett: I've always had an interest in sunglasses but I guess it all started about ten years ago with some gifts I made out of an old skateboard. A local boutique liked them so I made a full line of bangles, buckles, rings, and cufflinks, but I always wanted to make glasses frames. It got put on hold for a few years while I did other things like, attend grad school, but periodically I would see what was happening in the industry.  I realized that wood glasses could be a means of getting started in eyewear without large the start-up costs of traditional eyewear. Eventually we found a suitable manufacturing partner and did a crowdfunding campaign on IndieGoGo to gauge interest and gain capital. It was a great success so we launched. Our "Founders' Edition" arrived this summer and it's been going great! Big thanks to all the "Founders" who supported before we even had product, and to those who bought a pair of our first edition!
JM: Have you always been interested in fashion and design?
JB: Like many people, skateboarding has instilled a solid sense of design along with a DIY ethos. Whether it was getting my mom to teach my how to taper my jeans or making snowboards 'back in the day', I've always enjoyed making and modifying things. "Function before Fashion" is a Skull Skates shirt from my youth and tenant I continue to strongly believe. Fashion is important but the function should come first and I think this could be true of all great design. For Corvus Fittings the "function" is the eye protection, sustainability and flotation, but the 'fashion' has to be on point otherwise no one would wear them.
JM: When or how did the ideas of design and sustainability come together?
JB: I think in our world today it is harder to do good business without doing good. I feel strongly that "doing good" is best when it is an inherent part of the business system and not just and add on like donating a percentage of profits. Our passion for design, sustainability and entrepreneurship came together with Corvus Fittings so we decided to make it happen and see what happens. There is always a lot more all of us can do but we're proud to make a step in the right direction while providing a stylish and innovative product.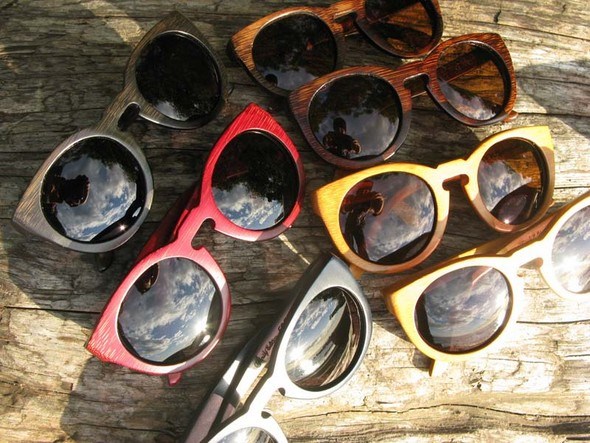 Photo courtesy of Corvus Fittings
JM: What products do you currently offer?
JB: We did a small run of sunglasses this summer. New styles and colours just arrived as part of our "Family Edition". We're taking the product shots and they'll be on the website and retailers soon!
JM: Where are the sunglasses current made?
JB: To get things off the ground the economics dictated that we take advantage of where most everything seems to get made these days. We are focussed on bamboo right now so the good news is that they are made near where a lot of bamboo grows, specifically Southern China. We currently use recycled bamboo from a local skateboard manufacturer for in-store display and plan on moving more production back home as we grow. Once we're sustainable as a business we can get even more sustainable with our production.
JM: Where can people find Corvus Fittings glasses?
JB: It was a great launch and we sold through very quickly from our online store. Until recently we haven't had the inventory to be able to partner with many retailers, but in Vancouver Jen at Lut Boutique (4219 Main St.) has been incredible. Nick at Exhibit Apparel (2619 Main St.) has also been a great advisor. In Toronto we hit it off with Cherie at "Beadle" (1582 Dundas West) so we set her up with the last of our inventory. With our new styles and colours of the "Family Edition" we are now able to get back to all the retailers that we've met and really start make this a viable business.
JM: Are there other products you are interested in moving into in the future?
JB: The 'fittings' part of our business is about customized engraving of sunglasses and boxes for people and we want to do more of that. We're also working on some watches and cellphone cases. We've got some big ideas for sport eyewear made from recycled and bio plastics. The set up costs for such things are huge so we're focussed on the bamboo production for now. With new computer controlled milling there is potential to move all production here with more customized designs as well as engraving.
Another thing we are currently working on is prescription lenses.  We have done a small batch of frames with interchangeable lenses, and think we can provide the service depending on the lens requirements.
JM: Any additional goals for the future of Corvus Fittings?
JB: We're investigating 3D printing for rapid prototyping; we want to be able to scan your face and model a truly customized fit and design. In the meantime we want to continue to grow Corvus Fittings sustainably, environmentally and economically.
You can purchase Corvus Fittings sunglass from their website (http://www.corvusfittings.com/) and connect with them on twitter (@corvusfittings).