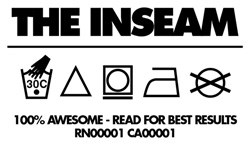 Vancouver is home to a thriving fashion industry made up of individuals committed to its growth and success. Get to know these personalities in The Inseam and discover what makes the Vancouver Fashion scene so awesome. Every month, The Inseam's Eco Edition focuses on the innovators that shape the green movement in local fashion.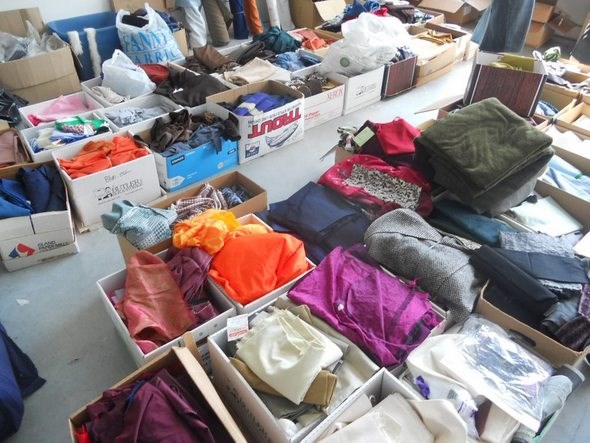 Photo courtesy of Our Social Fabric
I would assume that most people aren't aware of how many local clothing designers there actually are in the Vancouver area.  This includes all those who are designing, making and selling clothing and accessories, and there are literally hundreds.  In order for this important piece of our local economy to build and thrive there are a number of supporting pieces to the picture.  One of these pieces is the sourcing of fabric and textiles, and there is one organisation that is working hard to meet this need while helping to decrease the negative impact of the garment industry.
Our Social Fabric is a local non-profit helping to "recycle" unwanted fabric from manufacturers, the film industry and individuals by holding monthly sales and putting the fabric into the hands of our local designers and creators.
I sat down for a coffee with two Our Social Fabric board members to discuss what they are up to, and the deeper side of why we need organisations such as theirs.
Jessica McIlroy: How did Our Social Fabric get started?
Katharine Shipley: Leandre Melancon was a man locally working in the film industry and became shocked by the amount of fabrics that were used and just thrown away.  He then contacted local designer Kim Cathers, because he had read about her work with upcycling and recycling textiles.  So they started stock piling the fabric and selling it a bit, very ad hoc.  The challenge was finding a space to hold everything because of the high cost of real estate in town.  Louise Schwarz, from Recycling Alternative then came on board, and brought other people in, morphing it into a formal organisation.
JM: Has the vision for the organisation, and what to do with the fabric, changed through time?
KS: One of the initial visions was around actual textile recycling, but the capital required is enormous.  It is being done in places where bigger textile industries once existed, and so most of the required infrastructure already exists.  That's a big dream and in the end I'm not sure whether we'll ever be able to do that.  What's changed is now we have visions around a creative common space, a sewing lounge, and maybe more community-based uses for the fabrics.
Jhenifer Pabillano: Yes, less hardcore recycling and more around what we can do with the fabric. Taking something that is un-used and unwanted, and turning into something good.
JM: So the focus to date has really been on selling the fabric
KS: And really to make some money in order to rent a space, and to be able to start to do these other things.
JP: One of the things we've been talking about is e-commerce, we get a lot of interest in the fabric from across North America.  There is a larger interest in being eco-friendly in the fashion industry, but the sources of fabric are limited.  One of the challenges is that the product is huge and bulky and not easily moved around, and you have to create proper inventory and be able to cut it and ship it.
JM: Do you think there is a resurgence in people sewing for themselves?
JP: When I started sewing in 2007 I remember looking for books and information, and there is so much more out there now then there was then.  It seems like in the mid '80s to the mid '90s there was nothing happening; which is maybe around the time the fast fashion movement started.  You can see it in the books that are available, there are so many of them now.  And the online community is growing too.  I think it's come back up with the level of eco-consciousness.
KS: I think also an increase in the desire to make something too.  You buy and buy and buy, but it feels empty after a while.
JM: The human desire to actually make something with your hands.
JP: People want to go back to building their own things. There is a rise in small craft fairs and markets.  It is coming in this boom after knitting
KS: One thing with knitting is that it can be more social, and you can have these stitch and bitch kind of events.
JM: Right, it's more difficult to set up a circle of sewing machines.
JP: But that's the sewing lounge idea.  There are some starting up in the Pacific Northwest, and sewing class are increasing too.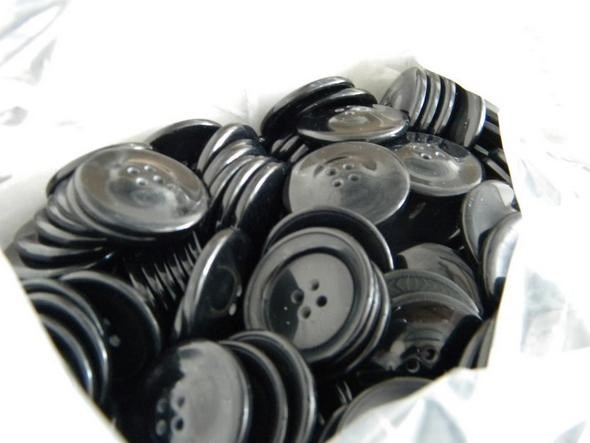 Photo courtesy of Our Social Fabric
JM: Its part of the desire to create more individualism as well.  Fast fashion has created a culture of everyone looking the same.  Have you addressed the issue of fabric ending up in landfills in other ways?
KS: The problem is that most textiles in landfills are clothing, clothing that's in too poor of condition to donate.  Or scraps that can't be sold; and people want to know what they can do with them.  It's a systematic problem, why do we have so many left over things?
JP:  I've read that it is a total myth that you can just donate your clothes and someone else will wear them because there are more clothes being produced in the world then everyone could ever wear.  And there are social impacts of just shipping everything to Africa, what happens to the local design community there?
JM: Are you becoming stricter in what you will accept?
KS: We've said no clothing, and people were dropping off sheets and towels, so we had to start posting on the website saying no to certain things. We did find out that you can donate sheets and towels to animal shelters. But really there is more out there than we can deal with.
JM: What is currently the primary source of your fabric?
KS: Individuals, people who sew and end up not using the fabric.  Plus a few local manufacturers that have material they no longer use.
JM: What are the priorities for the future, other than developing staff and getting a space?
JP: Setting up the e-commerce is important to help with selling what we've got.
KS: I think looking at helping people set up a similar organisation in other areas as well.  We get interest from cities like Toronto and there must be a lot of fabric there.  It would be an interesting thing to put out there, and I don't think there is anything equivalent in other places.  And the community building side, the ideas of a lounge and ways to bring the sewing and design community together.
You can find out more about Our Social Fabric on their website.  Want to get more involved? They are currently looking for volunteer board members and help in finding a space to set up a proper shop.