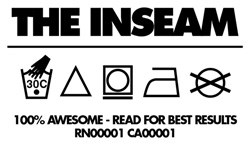 Vancouver is home to a thriving fashion industry made up of individuals committed to its growth and success. Get to know these personalities in The Inseam and discover what makes the Vancouver Fashion scene so awesome.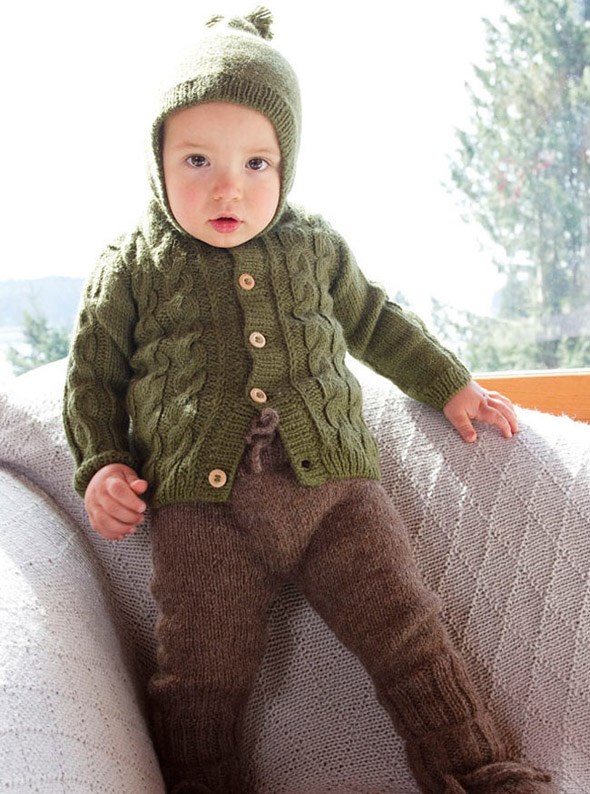 Photo: courtesy MIOU
Based out of Gibsons, BC, Christine Dubin designs Miou, a line of cozy knitwear for infants and children. Combining a European aesthetic with a love for vintage, Dubin employs Fair Trade skilled artisans in Peru to hand-knit a collection of sweaters, leggings, booties, hats and blankets for little boys and girls. Made from 100 percent baby alpaca wool, the line is sure to keep the young ones warm - not to mention, make for perfect cuddles.
Christine chats about Miou and her mandate to design ethically responsible clothing.
Valerie Tiu: What sparked your interest in kids' wear?
Christine Dubin: I have always been into fashion. After the birth of my first child, Sophie, I felt inspired to experiment with designs and sewing. I liked the freedom to be able to create anything and not to depend on mainstream children's fashions.
VT: How did you conceive of the idea for Miou?
CD: When I was pregnant with my youngest daughter, Adele, I decided to try to knit her a sweater, but it was very time consuming and did not look very good. I felt saddened that beautiful hand-knit clothing was reserved to the privileged few who can knit, and that my baby would go without knitwear through the upcoming cold winter.
When I looked around for hand-knit clothing for sale online or in local stores, the knitwear I found was often made of acrylic and/or the style was not very nice. I finally contacted a local knitting group and found a lovely lady named Avril who was willing to knit some clothes for Adele. I was very pleased with the result. That's when the idea for Miou came to me. I thought that maybe there were other parents like me who wanted to dress their children in warm, soft, high-quality knitwear—and maybe there were other knitters like Avril who would be willing to make those clothes in exchange for a fair wage.
VT: Where does the name "Miou" come from? How do you pronounce it?
CD: "Miou" is a made-up name. It's pronounced "Me-You." It doesn't really mean anything. I just liked the simplicity of it and thought that the soft sound of it evoked the softness of the knitwear we offer.
VT: Miou is fair trade product, hand made by artisans in Peru. Can you discuss this process?
CD: I create the designs for the clothing and provide the patterns to the head knitter. She and her team then create samples based on the patterns and mail them to me for approval. I find that we tend to go back and forth a few times as the sample usually goes through several revisions before it looks exactly the way I want it to look. It's a very time-consuming process and can sometimes be frustrating but I have been amazed by the knitters' patience and determination to get it right. And the final result is always a thing of beauty.
VT: How do you ensure that these fair trade practices remain consistent? Do you travel to Peru frequently?
CD: I am in constant communication with a fair trade organization that works with Peruvian artisans and helps them organize themselves so they can make a living with their crafts. The fair trade organization is certified by the World Fair-Trade Organization of Latin America and is in close contact with the knitters. They ensure the knitters are getting a fair wage for their work and that they have good working conditions.
I have been to Peru once to meet the knitters so far. It's difficult to go more often than that because I have a young family of my own to take care of. On my trip to Peru last the spring, I was able to find out more about their lives and how working for Miou has affected their lives in a positive way. Most of the knitters are mothers so they work from home while they care for their children. They enjoy the work and being able to provide for their families, and they feel respected and appreciated for their talent.
VT: What is so special about alpaca fiber?
CD: Alpaca fiber has many qualities. It's a great insulator, it's warmer and lighter than wool, and it's hypoallergenic because it does not contain lanolin, unlike sheep wool. Alpaca has natural anti-bacterial properties and is anti-flammable. It's also extremely durable—which is great when you consider the wear and tear most children inflict on their clothing!
VT: Although your product is manufactured in Peru, you design locally. How does living in Vancouver influence your design process?
CD: I think most people in Vancouver like to dress comfortably. I have happily adopted this habit for my kids and myself and I think my designs reflect that. It is also quite rainy and cold so we like to dress warmly. In fact, the desire to provide my own children with warmth and comfort was what prompted me to create a knitwear line for kids in the first place.
VT: What can we do, on a local level, to create a positive impact on the environment?
CD: There are many things we can do to create a positive impact on our local environment—such as recycling, buying local or organic produce, riding bicycles instead of driving cars, and so on.
When you contemplate buying an item ask yourself if you really need it, or if it will end up in the garbage in six months. I think it's smarter to buy fewer things that are made of better quality, even if the price is commensurate with the cost. In the long run, if you buy fewer, high-quality items you will end up saving money.
We are all consumers but we can try and do it consciously so it has a minimum impact on the environment.
Miou is available at Redfish Kids, Beansprouts and Saf & Benjamin in Vancouver, Peggy Sue's in Sunshine Coast, and online. 
---------------------------------------
DECK YOUR CLOSET X THE STYLE COMMON
This Sunday, December 9, The Style Common is presenting Deck Your Closet, a shopping event featuring beauty tips and treats at the Four Seasons Hotel Vancouver. Peruse through the closets of of some of Vancouver's premier fashion bloggers, such as Alicia Fashionista, To Vogue or Bust, Her Waise Choice and Prairie Girl in the City. Get your tickets here.