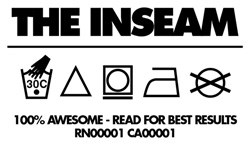 Vancouver is home to a thriving fashion industry made up of individuals committed to its growth and success. Get to know these personalities in The Inseam and discover what makes the Vancouver Fashion scene so awesome. Every month, The Inseam's Eco Edition focuses on the innovators that shape the green movement in local fashion.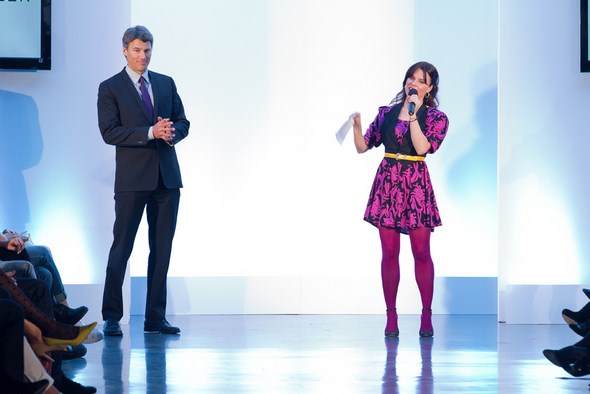 Photo courtesy of Peter Jensen
Eco Fashion Week was back once again with four busy days of seminars, runway shows and after parties. The event continues to push the boundaries of how fashion weeks are defined, and push the industry to change its dirty ways.  For the first time Eco Fashion Week opened the event, on April 21st, with the Seminars, a speaker series focused on providing information and creating discussion on sustainability in the garment and textile industry.
That evening, local designer and eco fashion leader Nicole Bridger held a presentation of her current collection at the Portside Pub in Gastown. Nicole is known for finding innovation ways to show her designs, and showing the collections that are currently available for retail. Her pieces continue to focus on a natural and comfortable beauty, and you can see the growth in her designs as she matures into the role she is playing in the industry.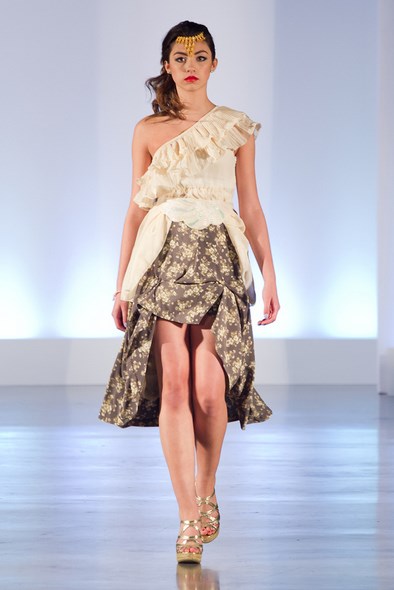 Photo courtesy of Peter Jensen
The first full day of runway shows on Earth Day was opened by Mayor Gregor Robertson and was presented by Value Village and challenged designers and stylists to create collections from second-hand clothes. Three stylists were given $500 gift cards for Value Village and challenged with creating a collection, without re-working the clothing. For the second challenge, local designer Kim Cathers returned with the 68 pound challenge, creating a collection with 68 pounds of textiles upcycled into new garments. 68 pounds represents the average amount of textiles entering North American landfills, per person, each year. The beautiful collection this season was created using only men's suits and sweaters, forming amasing garments that were deconstructed yet tailored at the same time.
Day three and four were packed with six sets of runway presentations, with 21 different runway shows. The collections were very diverse, with local designer favourites Elroy, Adhesif Clothing, and Fiveleft Leather. Upcycled collections from second-hand garments from RISE Upcycling and =War Paint=. Unique and innovation knitwear and weaving from SVENSK, Sally Omeme and Vanessa T. Cunnginham. Vintage collections from Vancouver's Hey Jude Shop and My Sister's Closet. A collective of Bolivian designers, and a bold and sexy bikini designer.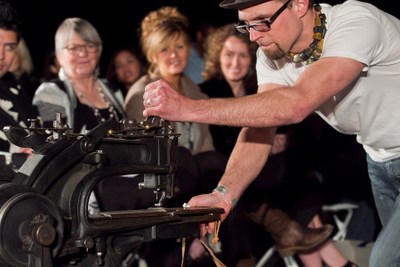 Photo courtesy of Peter Jensen
Eco Fashion Week continues to create the largest fashion event dedicated to showcasing sustainable brands and educating the industry and the public. If you missed the it, you can watch the live streaming videos online on the Eco Fashion Week website.