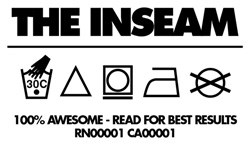 Vancouver is home to a thriving fashion industry made up of individuals committed to its growth and success. Get to know these personalities in The Inseam and discover what makes the Vancouver Fashion scene so awesome.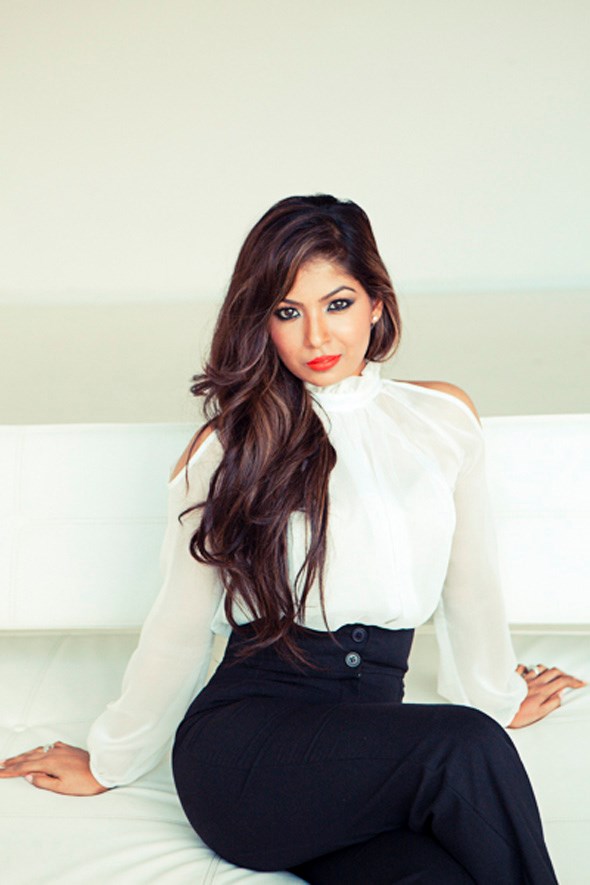 Photos courtesy of Madame Moje and Kyrani from Klik Photography
As I walk past the quaint little shops down South Granville and into Madame Moje, I instantly feel as though I had been transported into a whole new world – and I am pleasantly surprised. I stride down a runway-inspired expanse, pausing briefly to appreciate the rows and rows of gorgeous dresses, knits and playsuits. The walls are lined with beautiful black filigree and splashes of purple, while the carpet is an eye-catching fuchsia. By the time I reach the end of the catwalk, I realize that this is what fashion girls dream of.
Madame Moje owners Malashnee Naidoo and Hamed Emtiaz are a power couple of worldly citizens who have exercised their business savvy from South Africa to Singapore. Their passion and drive to succeed becomes clear as I chat with the lovely Malashnee, who also plays the role of Creative Director.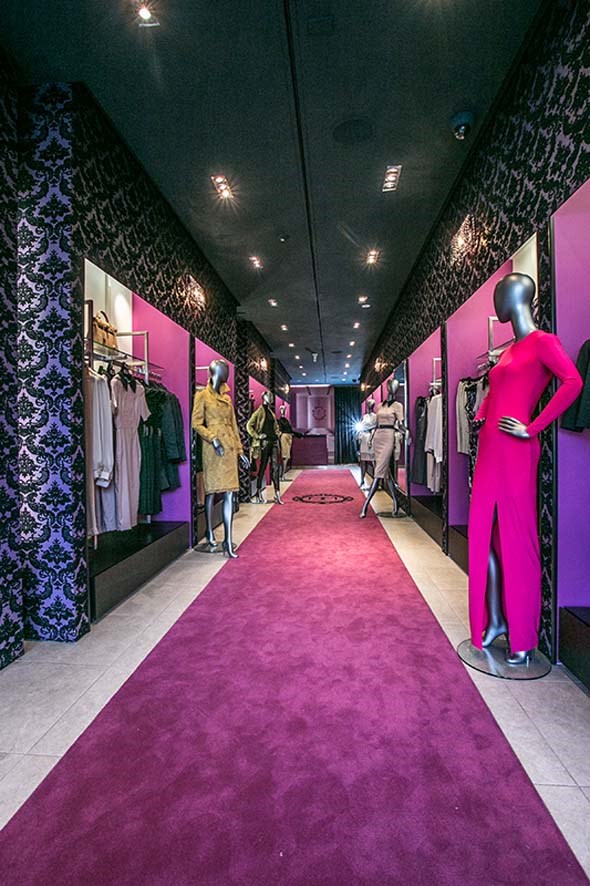 Valerie Tiu: You began your career in finance – what inspired you to change careers?
Malashnee Naidoo: I've always thought about what I was going to wear, even at work, campus, at any occasion – it's always been about clothing. Retail therapy was always the number one therapy for me. I really do believe that every woman loves fashion. I think I've always wanted to do it but I just didn't see it as a viable career option. I thought I needed to make money so I got into a field that paid me a lot, and I did that for 10 years. Some of it was exciting but then it gets very monotonous. I feel like I need to be challenged everyday and push the boundaries a bit, and I didn't find that challenge enough in the field that I was in.
When I go shopping I have a specific thing that I'm looking for and I don't find that piece. So I thought, "Why don't we do this?" Why don't we start this whole brand and it can be around the ideas that I want in a store.
VT: What is your favourite fashion memory?
MN: When I was about six or seven, I used to put on my mother's high heels. I used to wear her black cape, and I used to walk out to the neighbours' house to play with the kids. We used to have a tea party together with all the other girls. My mother used to shout at me and scold me. You know how little girls like to dress up.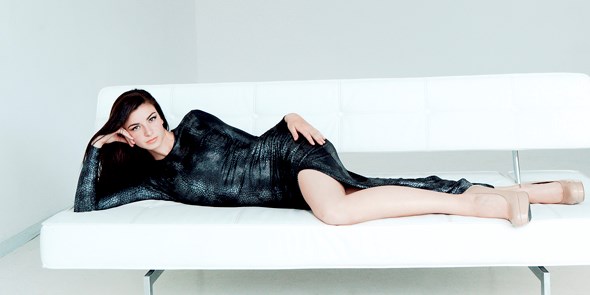 VT: How do you describe your aesthetic?
MN: I think it's very classy yet sexy. It's like the rule of fashion. If you expose one part of your body, don't expose the other part. For example, if you're exposing your legs, don't expose the décolletage. It's the same thing with my stuff.
I want it to be classic. I want to know that if I buy this skirt, that I will be able to wear it years down the line and that it will last. That's why we're making everything in Vancouver. All our fabric comes from Telio, which comes from Europe. I'm trying to keep it as high end as possible, and in so doing I'm trying to keep it sexy and sophisticated.
VT: Why the name Madame Moje?
MN: I've always liked the name "Madame." I know that in North America, people relate that word in terms of an owner of a brothel and stuff. That is correct, but that term has evolved over the years, like they call a female judge Madame. It's now associated with sophistication - that's why I wanted the name. I loved the initials "M" because of my name. So my husband and I were playing around with words and brainstorming. And he came up with Moje, and that comes a Persian word, which means "eyelashes." I thought that was perfect because it would signify the batting of eyelashes, which drives the whole femme fatale thing.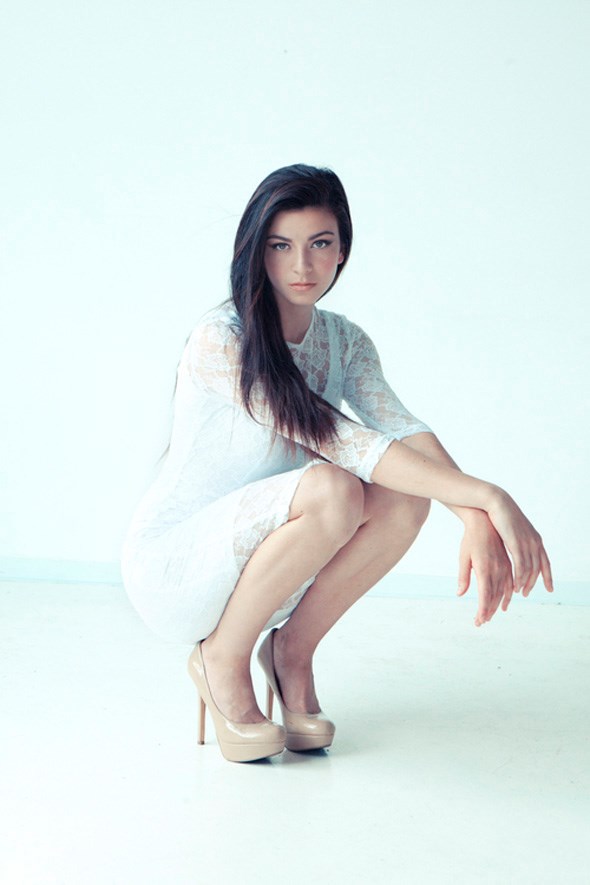 VT: What's your favourite part about running your business?
MN: I think the most exciting part about it for me is actually getting the design. If I get the design and I get it right, then that item is going into my closet so I'm able to wear it. The nice part about it is visualizing it. It's your vision, having people come in, see that you're the designer and they're like wow this is always something that I've been looking for and I could never find it. There are other bits that are nice too, like meeting customers.
VT: Your husband, Hamed, is your business partner. Do you ever run into challenges while working together?
MN: I really honestly find that that's the most enjoyable time. He is the type of person that's very driven. He's very much a perfectionist and sometimes that can drive someone crazy, but if you're on the same lines and you want your business to succeed and you have that person pushing you, then that's the amazing part. We've never had an argument when it came to business. I always listen to what he has to say and I give my feedback, but we always reach some sort of agreement.
Even if it's my designs, every time I fit it on a model, I make sure that he sees it as well. I like having a guy's perspective in terms of fashion so I always ask him for feedback. It's like having your best friend around, someone having your back the whole time.
VT: How do you envision the future of Madame Moje?
MN: I'm very positive when it comes to it based on people's feedback and the way I feel about the business. I believe that this brand is going to go international and it's going to go big. I'm hoping to take it to South Africa because that's where I'm from, so I really want a store there, and Singapore as well. I'm hoping to take it across to all these cities and have it grow within Canada itself.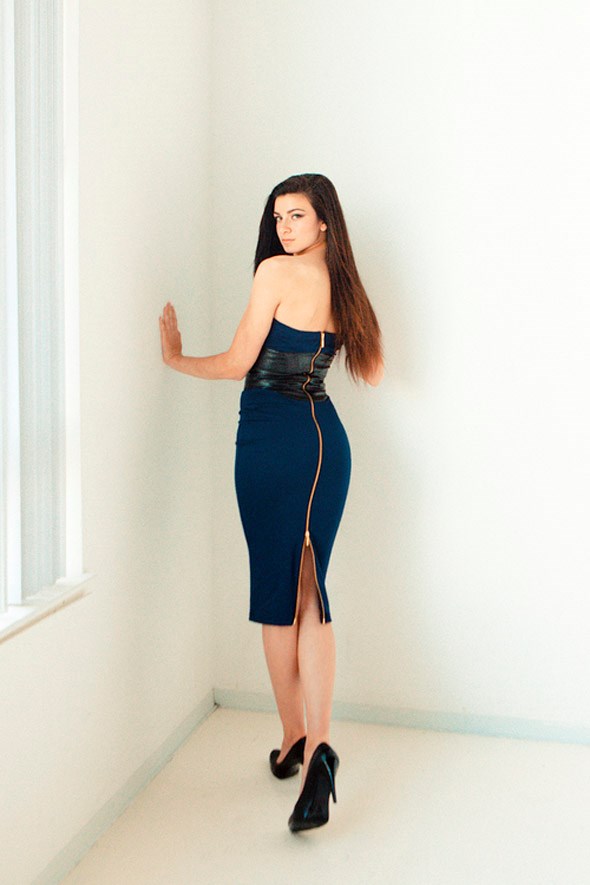 Madame Moje is located at 2843 Granville Street, Vancouver.