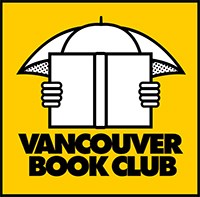 Since 2010 V.I.A.'s Vancouver Book Club has been connecting the city with books and authors through a range of online features and offline events. Today we're launching a new blog series where we'll be recommending a book we think you should read, every single week. Mostly non-fiction, these titles will give you a greater understanding of the past, present and future of the city, province and country you call home.
For the most part this series will be written by me, editor-in-chief of Vancouver Is Awesome and host of our BC Was Awesome history TV show. I'm also writing the BC Was Awesome book right now so you'll notice that a lot of these titles will hover around that influence.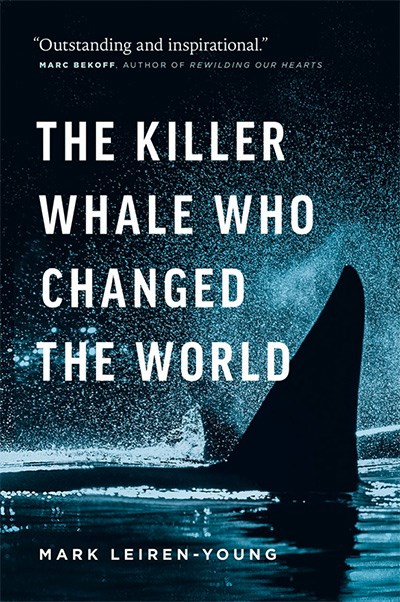 I picked up Mark Leiren-Young's 'The Killer Whale Who Changed the World' after seeing it on Grant Lawrence's list of Top Local Books of 2016 in the Westender. It was the one on his list I hadn't yet heard of, and shortly after reading his article I found myself on a ferry and was delighted to spot it in their gift shop (which, I might add, always has a fantastic selection of BC-themed books). It stuck out mostly because of Grant's recommendation but also because the cover features a familiar photo shot by my friend, photographer Jeremy Koreski.
As the title suggests, it tells the story of a single killer whale who turned the tides of perception of these creatures worldwide, and in fact became "the first orca". The year was 1964 and the perception was that they were bloodthirsty sea monsters. Fishermen would shoot to kill them, as they not only feared them but the creatures ate the salmon the men made their living catching. This one who 'changed the world' was actually supposed to be killed so that a sculptor could take measurements for a statue to be displayed at the Vancouver Aquarium, but after harpooning it and realizing it was still alive the hunters towed it by a rope from Saturna Island to Vancouver. The city (and everyone who had contact with Moby Doll, as they named it) unexpectedly fell in love with the thing, and researches realized much of what they thought they knew about its behaviour was wrong. This one animal took these now-protected beasts from being reviled monsters to an unofficial symbol of the beauty of our province.
In the end its tale is tragic, but also magic. Leiren-Young has spent decades with it, interviewing most of the people who were involved and still alive to tell their versions of it to him. He's boiled down the details (which many remember differently, and media historically has conflicting reports about), and dug up obscure facts like how Moby Doll actually inspired Greenpeace's directional pivot from "stop the nukes" towards "save the whales". Obviously well researched, the book is notably more readable than many history titles - as in, the average person will find it enjoyable, not just us history nerds.
The first time the author told the story it was in the form of a radio documentary for CBC's Ideas, and he's currently turning it into a documentary film. With the possible extinction of our local orcas top of mind, as well as the issue of cetaceans in captivity and tanker traffic in the open waters we share with them, 'The Killer Whale Who Changed the World' is required reading. And it - along with the upcoming film - just might change the way you think about those topics.
Learn more in this feature interview from The Tyee, this audio feature on CBC's The Current and this review from Hakai Magazine.
You can purchase this book directly off of the publisher Greystone Books' website HERE. Or look for it at Book Warehouse, Pulp Fiction Books, The Paper Hound or on BC Ferries where I bought my copy.