Every week our friends at The Georgia Straight provide us with a preview of what you'll see on – and in – their paper that week. They are the source for lifestyle and entertainment in our city and along with their robust online presence they've always released a print edition, distributed everywhere each Thursday.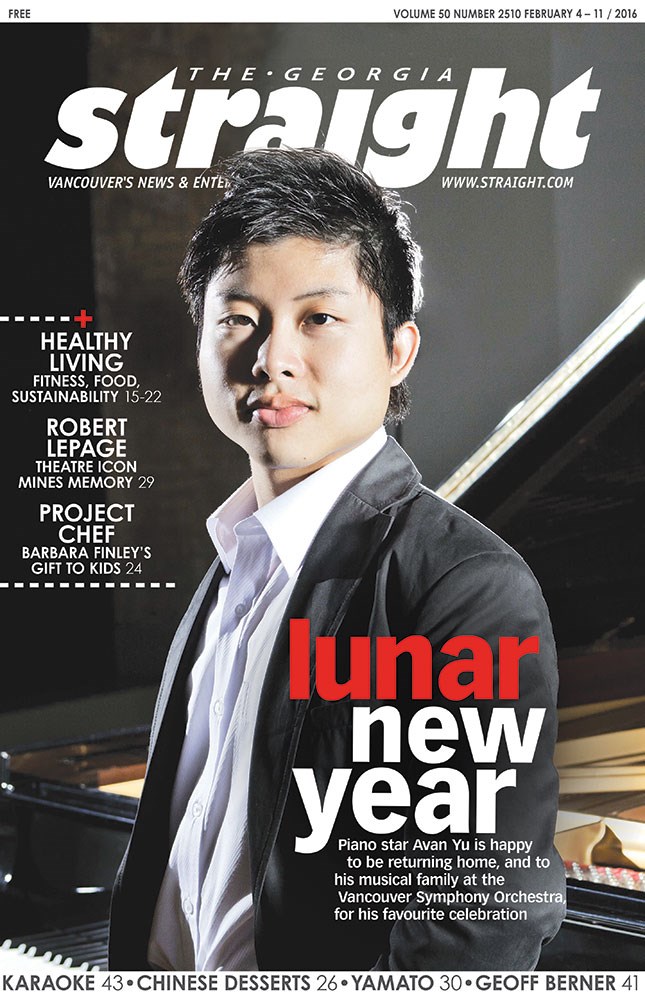 On the cover of this week's issue: The Lunar New Year. Piano star Avan Yu is happy to be returning home, and to his musical family at the Vancouver Symphony Orchestra, for his favourite celebration.
Their latest guide to everything Healthy Living is HERE.
Here are some links to the stories on the cover:
-Piano star Avan Yu returns home for Lunar New Year celebrations by Janet Smith
-Robert Lepage looks back at personal and political memory with 887 by Alexander Varty
-Project CHEF helps Vancouver kids learn how to cook healthy, edible food by Gail Johnson
Copies of the Straight are out tomorrow (Thursday), so be sure and grab one!