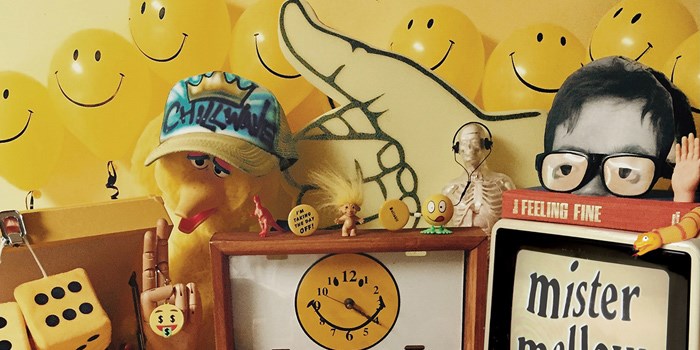 Want in on an immersive new album by Washed Out, that hasn't even been released yet? Well you're in luck because Vancouver will be the first place worldwide where people can see & hear the album - party & screening at The Fox this Thursday!
This Week's Playlist - listen to who we're recommending!
https://open.spotify.com/user/do604/playlist/3JZh1e5yI2WQI5zTZPLZ9s
Subscribe to the playlist, or return back at the beginning of every week to hear who's the best of the best playing Vancouver.
JB The First Lady at Kanata Festival
at Larwill Park on Monday June 26
Hip hop/spoken word artist, beat-boxer and cultural dancer JB The First Lady will enlighten us on the perspective of urban indigenous women while empowering them at the same time!
Land of Talk
at The Imperial on Monday June 26
Venture to a land where Elizabeth Powells' sultry howl will draw you in and freeze you in place while singing her secrets.

Ryan Adams
at The Orpheum on Tuesday June 27
See one of the great roots-rock troubadours up close and personal while his dash of cocky brashness fills The Orpheum.

Media Jeweler
at Stylus Records on Tuesday June 27
Known for taking advantage of angular and kinetic style while using unusual time signatures and song structures, this eccentric indie rock quartet will rock the night!

Kaze
at The Ironworks on Wednesday June 28
Their bold, uncompromising and powerful music is on its own level. Free jazz that's cooking up a storm with boundless energy, enthusiasm and provocative abstraction.

Washed Out - new album screening
at The Fox on Thursday June 29
Carving his own innovative sonic identity, Washed Out is inviting you to block out the absurdity of the world and party at his new album screening!

Rich Chigga
at Fortune on Thursday June 29
If you haven't heard "Dat $tick." then you gotta get on dat asap. Rich Chigga's deep voice and epic flow will get you feeling pumped and ready to take on the Canada Day long weekend!

Kid Ink
at Vogue on Thursday June 29
Drifting past all boundaries, Kid Ink can flawlessly slip between street vibes to club vibes while throwing down sick hooks and impeccable verses.

P-Lo
at The Biltmore on Friday June 30
"Act Right" and come down to The Biltmore to see this Swaggy Filipino drop mad beats.
Octave One
at Celebrities Underground on Friday June 30
We really hope Celebrities is ready for Octave One's groundbreaking Detroit techno and explosive energy because it's going to be a wild night.

Gnash Rambler CD release
at Media Club on Friday June 30
One of the last shows ever at The Media Club. Gnash Rambler's song "No One Gives A Fuck" is exactly how Vancouver's music venues are feeling.
Cyril Hahn
at The Waldorf on Saturday July 1
One of the many awesome local artists playing at the Canada Day Block Party.

Wintersleep
at Richmond Canada Day on Saturday July 1
This Halifax indie rock band is bringing their strong lyrics and sturdy original rock jams to Richmond on Canada Day.
Jessie Reyez
at Alexander on Sunday July 2
If this Toronto beauty doesn't steal your heart at Alexander then her hauntingly mesmerizing vocals will!

Tiger Army
at Commodore on Monday July 3
Tiger Army has been honing their psycho-billy twists since 1995 and you gotta be at The Commodore to experience their mind blowing rock roots.

At anytime check out our Vancouver Events calendar to see the best of what's coming to our city. Never miss another great show!