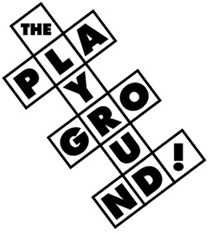 Welcome to The Playground, a place for Vancouver families. Every Wednesday I post a roundup of upcoming family-friendly events and activities. I'm always on the lookout for fun stuff to do, so if there's something happening that you think I should know about, contact me.
Artwork by Reese, age 4.
In The Playground for the week of March 2-8: Munscha Mia, Family Fuse, Roald Dahl's Little Red Riding Hood and a new website from Knowledge Network.
The Carousel Theatre is at it again, this time with a production of Munscha Mia based on the books by Robert Munsch. "Join us for old favourites like Stephanie's Ponytail, Jonathan Cleaned Up–Then He Heard a Sound and Aaron's Hair, and new ones like Down the Drain and The Sandcastle Contest." It's for audiences 3 and older, and it runs from March 5-27. Tickets can be purchased online.
This coming weekend is another Family FUSE Weekend at the Vancouver Art Gallery. The theme is Speak Loud and you will learn "new ways of being heard in the world from artists, dancers, musicians, actors, filmmakers and other creative minds through performances, workshops, tours and hands-on activities." Saturday and Sunday, 10AM-5PM in the gallery. Gallery members and children 12 and under are free.
This Sunday at 2PM, the Vancouver Symphony Orchestra is performing Roald Dahl's Little Red Riding Hood as a part of their Kids Koncert series. The performance is at the Orpheum Theatre and tickets are available online.
Finally, if you find yourself stuck inside and your kids are pleading to play with the computer, Knowledge Network recently launched knowledgekids.ca with videos, games and colouring sheets. My son's recommendation is Snowflake Fun, the digital snowflake maker.
As a last note, The Playground is looking for art to feature in our weekly posts, so send a photo of your child's work along with their first name and age to theplayground@vancouverisawesome.com.