After posting up the hobbit house and the castle house, I was 'this' close to banging on the guys door and asking...'so what gives?' then I realized putting it up on the internet might be enough.
Pretty sure polka dots are this years stripes too so it's definitely one of the coolest houses in the city!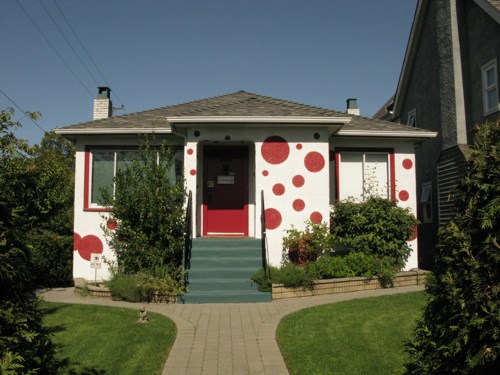 What's really going on in the house:
OK...what really happened was my curiosity got the best of me, and I could get in ALOT of trouble for this... trespassing is a crime, and based on what I saw, I now fear for my safety.  I got the nerve up to peer through one of the windows and the only explanation I have is that it houses some sort of cult....
Click to see the chilling video footage....