Ben Tour really needs no introduction.  The exceptional artist and illustrator has shown in galleries throughout the US, Canada and Germany, and has been featured in numerous publications such as Juxtapoz, Streetwear Today, Applied Arts and Color. You may also recognize his work from his installations around Vancouver to his collaborations with Lifetime Collective, Livestock, and Upper Playground/Fifty25SF. Ben has shared with some images of his day to day.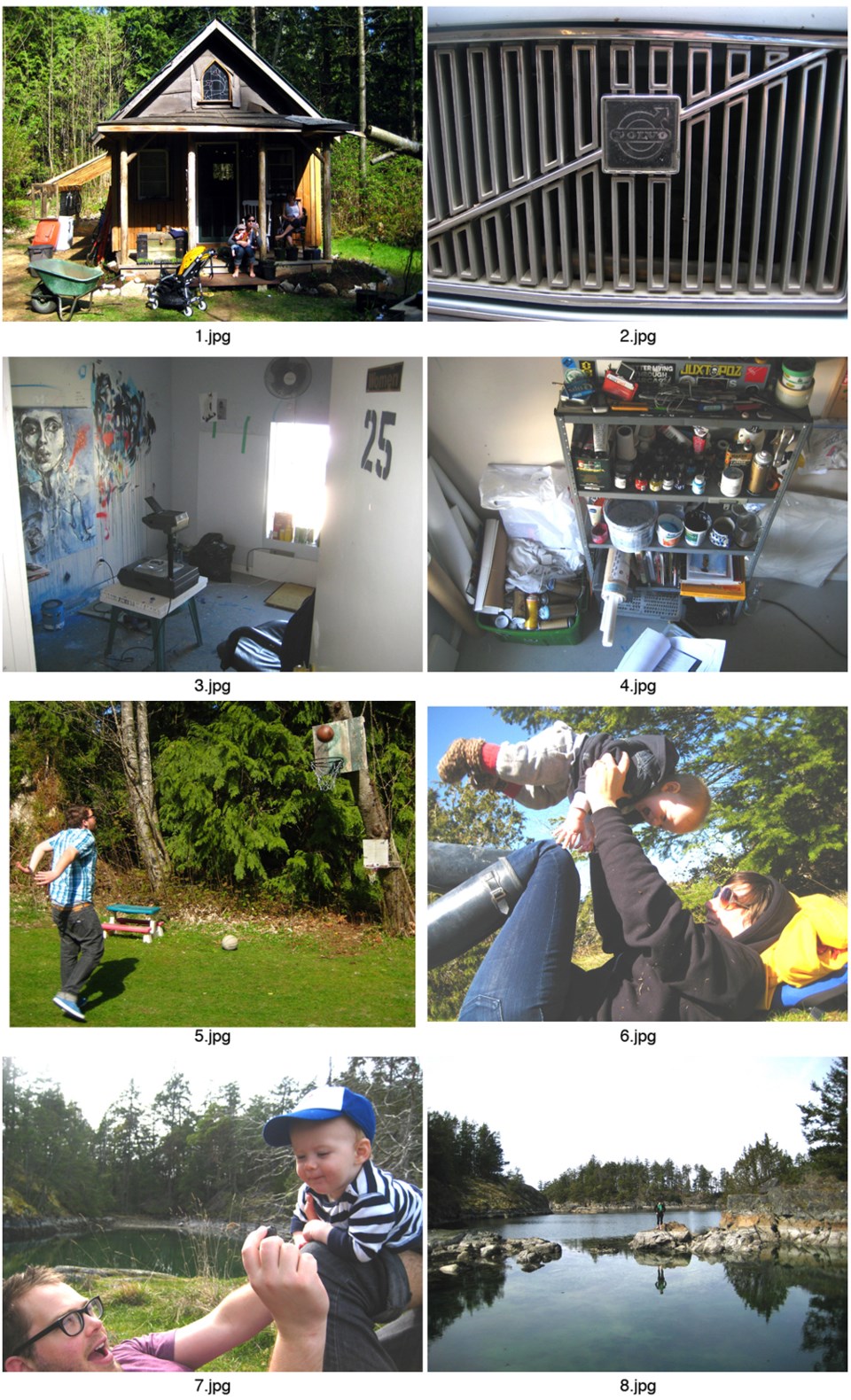 The Proof
1. Home. My new place in Gibsons BC. Don't come visit without gifts.
2. Whip on dubs. My car. 1982 Volvo. Paid $350 and it runs like a dream. Nicknamed 'Rosebud'.
3. Studio1. My studio space in Gibsons. Cheap rent and i can splash paint on the floor.
4. Studio2. Supply/Ammunition shelf.
5. Ball. Shooting hoops on the grass. White Men cant jump. This is in my backyard.
6. Fam. My Wifey and 10 month old hanging out in 'Smugglers Cove' 45 minute drive from my house and popular family chill spot.
7. Fun. Me and my Son.
8. The Cove. Smugglers Cove-Sunshine Coast. Don't tell a friend. During the week its dead and perfect for a swim.
The Questions
What do you do and where?
I'm a painter and illustrator living in Gibsons, BC. I also teach Illustration part time at Cap University in North Vancouver. I also run a day care part time with my wife and BBQ as much as possible all year round.
What neighborhood do you live in?
I lived in Vancouver for 7 years and decided to relocate to the Sunshine Coast after my son was born. I love both places, but dont miss the traffic in Town. The Coast is only a 45 minute boat ride away so its a quick commute.
What are you working on?
I'm currently working on my first ever solo show of new paintings in New York City entitled 'Crash & Burn' at www.joshualinergallery.com. Plus a bajillion little freelance jobs and teaching and going to bed early so i can wake up with my son. I probably won't see you at the club.
Where can we find your work?
In Vancouver. I painted a little rooftop on 4th and Cypress, I also have some work hanging and painted on the walls of the 'Modern' Night Club in Gastown and at Timebomb Trading in Burnaby (see below) and hopefully inside your house once you commission me for the coolest mural that all your friends think is sooooooo crazy. www.thetourshow.com is a good start.
Thanks Ben!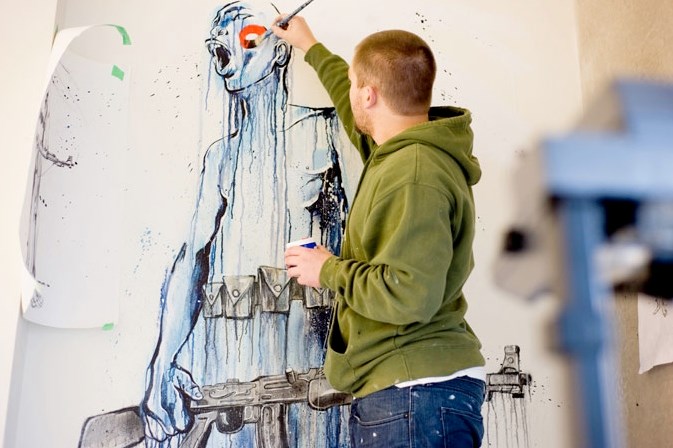 Ben doing an install at Timebomb Trading. Thank you!
Photo: Judah Oakes