Scottish born and educated, Isabelle Dunlop has been selling her fashions in Vancouver since the early 90's. A creator of beautiful things, whether it be a coat, a song, or a conversation, she strives to create a world where we simply get on, take responsibility for our actions and still manage to have a bit of fun along the way. Fascinated by nature, its smells and textures, varying skies and creatures, everything is processed and re-imagined through her clothing line or the music she creates.
Mark Henning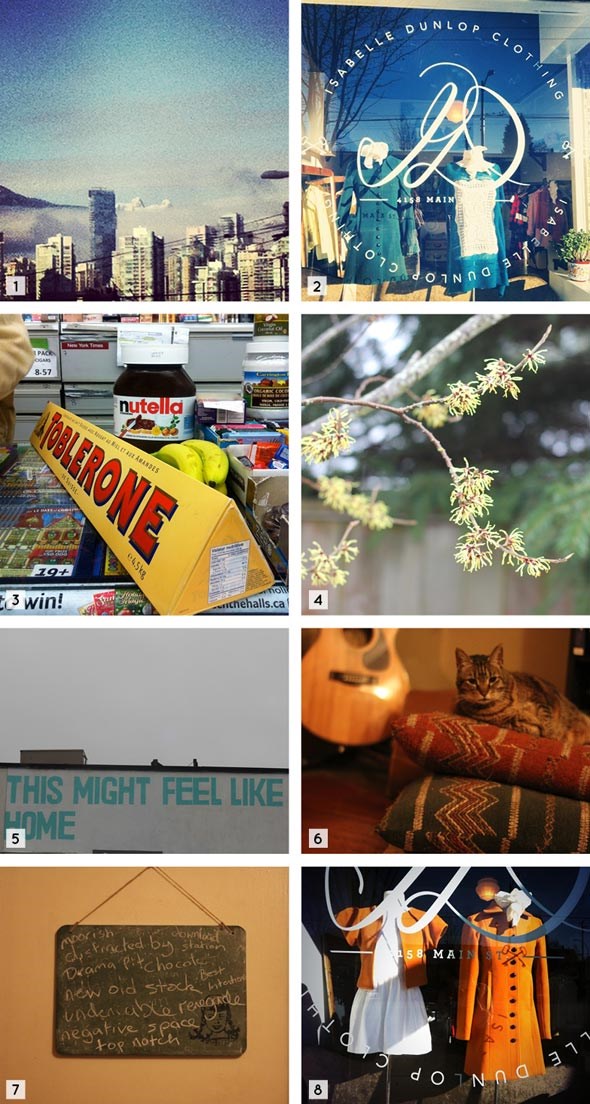 THE PROOF
"Lace and lines and keys recovered,
stepping calm through night and day,
alive in nature, born for the city,
the breath and beat of a living heart."
Vincent Tuckwood
1. Vancouver Lions Ears. Love
2. Teal
3. Dream fridge fillers
4. Walking to work
5. Sometimes other people say it the best
6. Bob the cat..she's a girl
7. Song Titles
8. Great colour... Vancouver Coat Gold/Mustard
THE QUESTIONS
1. What neighborhood do you live in?
Mount Pleasant (Riley Park)
2. What do you do and where?
I am a clothing designer and singer int the band Combine the Victorious based in Vancouver.
3. What are you working on?
Spring collection for the new shop and finishing up the next Combine the Victorious.
4. Where can we find your work?
4158 Main St. (studio/shopfront) a style or two at One of a Few and iTunes.
5. Who are your role models?
My Grandparents, parents and recently Coco Chanel.
6. What keeps you going in this industry?
Seeing someone shine in something that I've just made or seeing someone smile genuinely back at you as you are singing your heart out.
7. If you had a chance to start your career all over again, how would you do it differently?
Started singing a bit earlier on.
8. What advice do you wish someone would have given you when you were young?
Start jotting down ideas and words in a blank notebook it's worth looking at later on for inspiration .
If you were going to recommend a creative to VIA, who would it be?