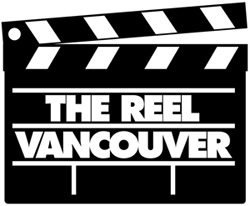 Hometown: Vancouver, BC
Age: 5
Favorite Documentary: That's like asking a parent to pick a favorite child (it's always the baby)
Dream Collaboration: Sundance
In a new twist on an old tale, this week's installment of The Reel Van is a profile slash hype-piece for the Projecting Change Film Fest. A unique take on the ol' fashioned film fest, PCFF turns five this year and VIA is helping blow out the candles with founders Brady Dahmer & Lindsay Nahmiache.
While Brady Dahmer was living in Toronto, he frequented a screening series held on Sunday mornings which coupled a film, speaker and open discussion forum for the audience. Upon moving to Vancouver he searched high and low for a similar trifecta but continually came up empty handed. He eventually resigned himself to the fact that Vancouver simply didn't offer this sort of viewing experience, that is, until he met Lindsay Nahmiache.
She invited him to a screening event the following week and much to his delight and surprise, it turned out to be a documentary followed by a speaker and open discussion of the topic covered. With the wind back in his proverbial sails, Brady immediately approached Lindsay and together they began working to foster what would become the annual Projecting Change Film Fest.

PCFF is Western Canada's only environmental and social issue film festival, aiming to unite the community on global topics of cultural, environmental and social issues with stellar films and engaging speakers. We're TedTalks meets film fest.
Going into their fifth year now, the Projecting Change Film Fest is a unique festival format designed to engage the audience with redoubtable and award-winning films and formidable speakers conducting discussions afterward.
"Since the beginning, PCFF has been about coupling films with speakers and dialogue, that's been our mantra from the get-go."
It's no secret that in order to be involved in something simply for the reward-factor, you have to be invested and excited about it, but Brady and Lindsay take their enthusiasm to a whole new level. Backed by resumes that include international film production, occupying a seat on the TIFF board, and donating countless hours and efforts to social causes around the world, you couldn't pick two more capable and willing people to develop a film fest aimed at putting the training wheels on environmental and cultural issues.
"I don't consider myself an 'activist' per se, I just really want to know and understand these things happening around me, and I want to be educated in the decisions I'm making. I'm kind of a nerd when it comes to wanting to learn about new things, but this is all so important, it's so great to see everyone else coming out to the festival as excited about the information as we are."
"It's really easy to go and watch a movie and get really inspired in the dark of a theater with powerful images and a great message, but when you leave the theater, it's like it all dissipates. You're left with this feeling of, 'What do I do now? What's my call to action?' Whereas, if there's a speaker afterwards and they say, 'Hey, if you want to get involved in your own hometown, then here are some things you can try out.' I can't count the number of times people have come up to us after a screening or discussion and said that they had no idea how to access this world of change, but thanks to our festival, they feel like they have a starting point. That's what this is all about for me."
Each year bigger and better than the last, the founders are just as excited as ticket holders for the new crop of groundbreaking speakers and outstanding films, and there's no better place to host such an event than right here in one of Canada's socially conscious neighbourhoods.
"I couldn't think of a better city for this festival, we have so many socially conscious people, and I'd be bold enough to say that we have the most socially conscious people in Canada, living within the confines of this beautiful city."
But the duo makes it clear that this is not a niche event tailored for the bearded and bicyclists only, but rather a step to make eco-consciousness accessible to all.
"This is not a Birkenstock and granola event. We're not tailoring ourselves to cater to the converted, by all means, we want them there because they're huge proponents of what we stand for, but we're trying to make sustainability accessible. Whether you're in your twenties, thirties, forties, working, not working, we're giving you the time and the access point to realize that little changes make a big difference."
And turning five has meant leaps and bounds to the team behind PCFF but that doesn't mean that they haven't continued to set their sights on continued growth in the future.
"I love what we've built, but our tipping point for me, is when we get that critical mass catching on and in our sights that means a simultaneous online film fest in the next couple years. Because it can be near impossible to get films into countries for screenings, there's all kinds of red tape, so we want to create an online platform that runs alongside the event and possible year-round, creating an online screening room on a donation basis."
It's an exciting time for people who have long felt that change would never come, and PCFF is a place to celebrate with the likeminded people of your community all that we're capable of on the landscape of social issues. So join Brady, Lindsay, Katie, Sophia and the rest of the dedicated souls behind PCFF from April 16th -22nd at SFU Woodwards for six days of films and speakers that will engage and inspire even the most curmudgeonly of the disenchanted.
Tickets are still available for screenings (including the speaker to follow) online at www.projectingchange.ca/tickets and all proceeds go straight back into local initiatives.