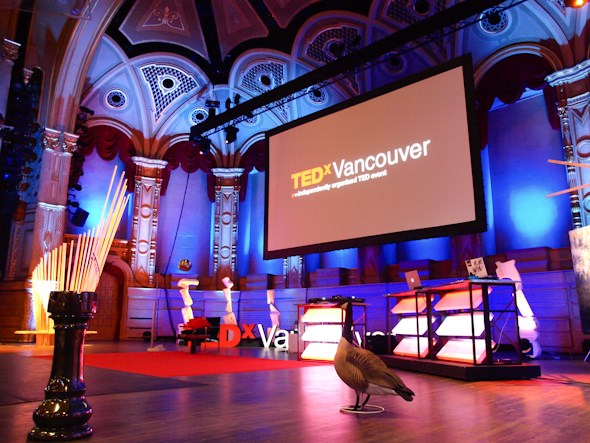 It really is impossible to sum up the entire eight hour day at TEDxVancouver. Held this past Saturday, the event took place at the Orpheum Theatre to a sold out crowd of 2,300 people, making it the largest TEDX event in history! Those in attendance had the honour of listening to some of the most inspirational and thought-provoking speakers and I walked away feeling recharged and inspired to seize the day.  While all the speakers left an impression on me, there were a few whose words I'm still carrying around with me. Here are a few tidbits from those speakers: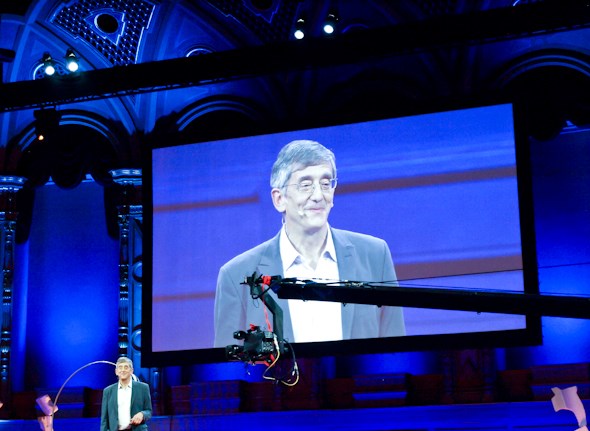 Joel Solomon - Social Venture Investor
Lucky for Bob, he's already had the opportunity to meet with Joel Solomon during one of his 50 Coffees. This however, was my first time in his presence and I guess I wasn't the only one really moved after his speech seeing as he received the day's first standing ovation. Soloman delivered an inspirational speech about mortality and ethical capitalism. A few words that stuck with me:
"We are all living on borrowed time, borrowed land, borrowed past, and most of all a borrowed future."
"No matter how much or how little money we have, what we do with it is an expression of ourselves."
"Money needs to be as good and as clean as it can be so that people and communities can thrive."
Solomon also quickly mentioned the importance of registering to be an organ donor, which you may do so here.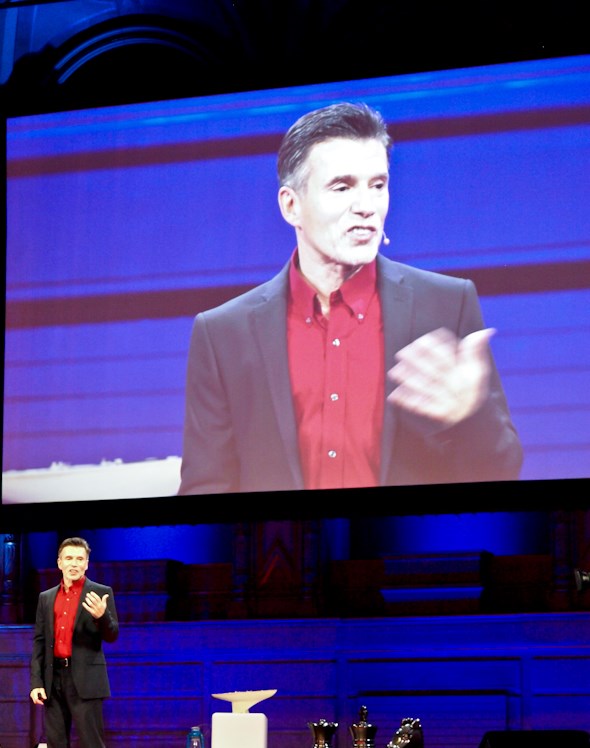 Dr. John Izzo - Motivator, Journalist, Theorist
Dr. John Izzo came out on stage and laid out the facts. The majority of people today believe that the young generation will be the ones to change the world. However, with 80% of the world's wealth held by baby boomers as well as the majority of CEO of major corporations, they're in fact the ones that hold the most power to drive change.
""When I'm 80 years old, I don't want to be sitting and apologizing for what my generation did."
""We are the lucky generation, we lived after the bad shit happened, and before the other bad shit happens."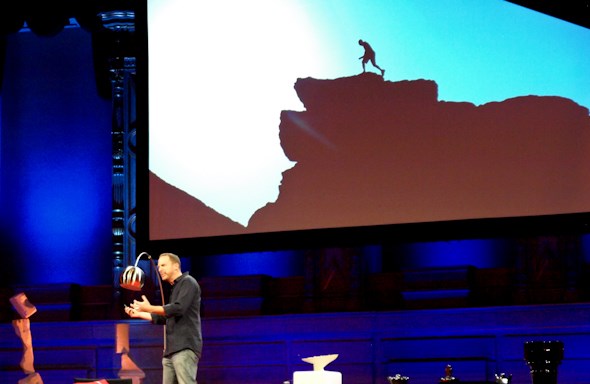 Robin Esrock - Traveler, Reporter, Thrill Seeker 
Mentally gearing up for my upcoming trip to Thailand, Robin Esrock's talk really spoke to me. After he was struck at a Vancouver intersection on his bike some years ago, Esrock received a $20,000 insurance settlement. With that money he bought himself one of the best deals available,  a Round the World fare.  Since then he's traveled all over the world experiencing once in a lifetime adventures in over 100 countries on six continents. In many of the places he visited, he asked people what their number one regret in life and the most common answer he heard was, "I wish I had traveled more." And when it comes to travelling, this guy knows what he's talking about.
"The people you meet create the paradise you find."
After telling the audience about how he decided to skip out on a night bus out of Rio de Janeiro with one of his friends because he wanted to stay and connect with the city some more, Esrock described how six days later he met up with that friend. He found out that night bus he was going to be on had gotten into a head on collision and six passengers died, including the one seated right next to his friend...
"Where ever you are is exactly where you're supposed to be."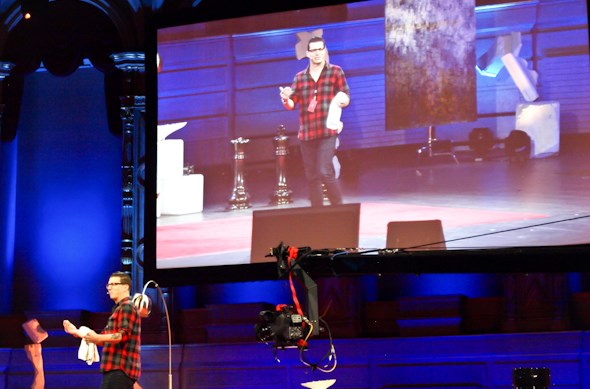 Mark Brand - Restaurateur, Humanitarian 
So let's be real. Mark Brand killed it. If you don't know him, you've probably eaten or had a drink at one of his many Gastown establishments including The Diamond, Sea Monstr Sushi, Boneta, and the resurrected Save On Meats. The man spoke with overwhelming passion about Vancouver and the work his team has done to assist residents of the Downtown East Side, an area of Vancouver that's he's confronting head on while many others just look the other way.
"I didn't fall in love with Vancouver because of what it was, but because what I knew it could be."
And finally, the words that were probably the most quoted from the day:
"There is nothing more invigorating than knowing how flawed you are and still believing you can do good."
You can view more photos from the event here taken by the very talented Maurice Li, and keep an eye out for the videos of the talks on their YouTube page.