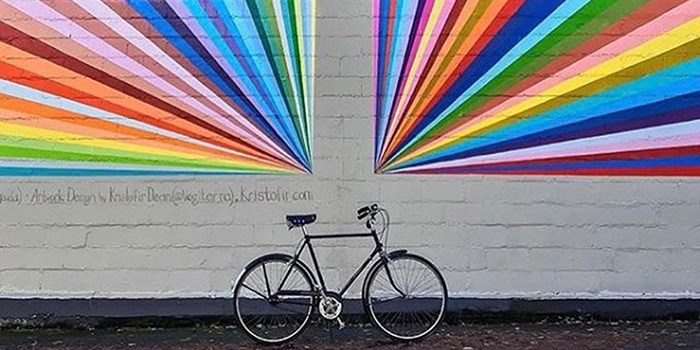 Cycle your way to creativity at Main Street's Bike Expo! From workshops to tune ups, a bike valet, food trucks, live music and a stationary Gold Sprints racing competition there won't be a boring moment!
Just 1 of the 10 best things to do & see in Vancouver this weekend, as picked by our city's #knowfun Selectors at Do604.
Future
at Rogers - Friday June 9
Take your mask off and toast up with the gang when Future dominates Rogers Arena. 

Spruce Trap
at Stylus Records - Friday June 9
Spruce Trap packs the perfect punch to get your weekend started. Catch Vancouver's very own post rock group before they head on tour! 

Velopalooza
at various locations - Friday June 9 until Sunday June 25
Dive into Vancouver's ever growing cycling culture. There'll be tons of cool activities to get your heartbeat racing and the little ones moving!  

Main Street Bike Expo
at The Ellis Building - Saturday June 10
Show some love to your beloved bikes! Main Street Bike Expo wheelie wants to help you keep your bikes in the best condition while seeing local live music!

Hollerado
at The Commodore - Saturday June 10
Feel Hollerado's sheer energy pump you up! Their indie rocking power pop will be shaking things at The Commodore. 

Rococode "Young Ones" EP Release Party
at Railway Stage & Beer Cafe - Saturday June 10
Find strength between light and darkness with the guidance of Rococode and hear their latest "Young Ones" release live! 

Vancouver Mural tours: Behind The Scenes
at Mount Pleasant - Saturday June 10
Stroll around Vancouver and feel inspired when you connect with our city's ever growing mural culture.

Vancouver Mini Maker Faire
at PNE - Saturday June 10 & Sunday June 11
Embrace the DIY life and join tons of tinkers, performers, inventors and crafters for a weekend of creativity, crafting and learning! 

Italian Day on The Drive
on Commercial Drive - Sunday June 11
Celebrate Italian culture at one of Vancouver's most beloved one day festivals! 

City of Bhangra Festival kicks off with Desi Music Incubator
at Surrey Art Gallery - Sunday June 11
Get intimate with some of the finest international and local South Asian music industry professionals. You'll have a chance to network and learn some of their epic skills! 

You can always head to our Vancouver Events calendar, powered by Do604, for a full list of our recommended things to see and do in Vancouver.