Terry O'Reilly's This I Know: Marketing Lessons from Under The Influence is exactly the book you should be reading if you're like me and consider his CBC Radio show, Under the Influence, to be one of your favourites. Justly billed by his publisher as "Canada's most famous adman", he brings some of his best stories you may have already heard on his program along with a ton of new ones.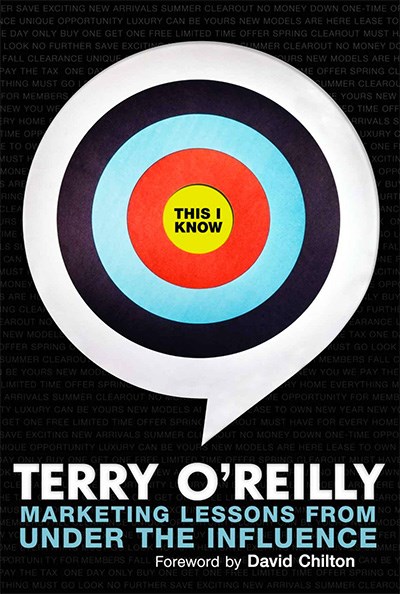 When I started reading I was struck by how much the average business owner would benefit from the lessons he's learned working with massive clients (airlines, big beer companies, etc), because of the practical marketing lessons he lays out which apply to any brand, regardless of size. However as I got more into it I couldn't help but think that anybody who has ever been on the client side of an agency relationship - or with an agency in any capacity - would also appreciate it. He's been an ad agency executive for decades and while he doesn't give away all of their secrets he pulls the curtain back just far enough to offer a closer look at the process than you've likely been privy to.
Like his radio show it's a joy and is insightful throughout (I challenge you not to read it in his signature voice/pace), but the meat is really in the last 20 pages. In them Terry offers a super handy guide to some of the most important lessons he wants to hammer home, with a number of "This I Know" points being made briefly, then flushed out a bit (eg: "This I Know - Humour is the WD-40 of advertising"). From a marketer/entrepreneur's point of view (that is, mine) these actually might be the 20 most important pages published in a book in Canada in the last 20 years. You'd be wise to pick up this book if only to have the last 20 pages to reference - to have marketing top of mind as you're building your business.
Read an excerpt and order a copy from Knopf Canada HERE or wherever you buy your books locally, and be sure to tune in to Terry on Under the Influence on CBC Radio One.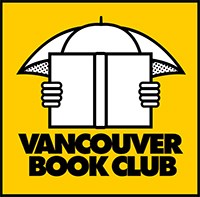 Since 2010 V.I.A.'s Vancouver Book Club has been connecting the city with books and authors through a range of online features and offline events. This post is part of our blog series where we're recommending a book we think you should read, every single week. Mostly non-fiction, these titles will give you a greater understanding of the past, present and future of the city, province and country you call home.
More reviews by Bob Kronbauer:
- 'Great Bear Wild' by Ian McAllister
- 'The Story of Canada in 150 Objects' by The Walrus and CanGeo
- 'The Hidden Life of Trees' by Peter Wohlleben
- 'Alison's Fishing Birds' by Roderick Haig-Brown
- 'The Killer Whale Who Changed the World' by Mark-Leiren-Young
- 'We Oughta Know' by Andrea Warner
- 'The Last Gang in Town' by Aaron Chapman
- 'No News is Bad News' by Ian Gill
- 'The Woods: A Year on Protection Island' by Amber McMillan
- 'The Reading Tree' by Dianna Bonder and the VPL
- 'Secret Life: The Jian Ghomeshi Investigation' by Kevin Donovan