"I'm nominating Playground.is because it truly is an awesome event series that makes me proud to be a Vancouverite. The concept is simple: the producers gather a band and an audience and, together, they record a song in an hour. The event is free and everyone there is so friendly, kind, and encouraging. It's a magical thing to connect with strangers over music and I was smiling for weeks afterwards. I absolutely love their events and they totally deserve an award for the incredible work they are doing."
- V.I.A. reader Holly Truchan, nominator
Playground's tagline explains it all: one band, one audience, one goal. They find a venue, recruit a local band, and invite the general public to come and create a completely unique music video in one take. It's free - all they ask is that you "leave your ego at the door". Playground events have been held in Vancouver, Victoria, Kelowna, Calgary, and Edmonton, but hopeful participants from other cities shouldn't despair. Playground
is all about bringing people together, so it's likely that more cities are in for an awesome Playground experience in the future. To learn more check out playground.is.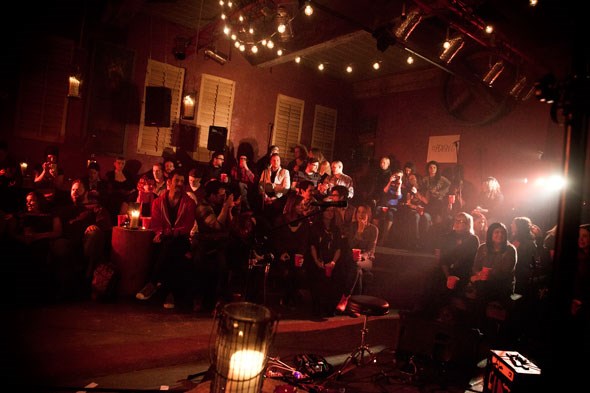 We're excited that TELUS is helping us bring you the Most Awesome Awards. A longtime friend of V.I.A., TELUS is passionate about giving back to the community by recognizing, celebrating and supporting great community partners, friends and neighbours making a difference in the lives of others. Watch in the coming weeks as we roll out all of the Most Awesome Awards presented by TELUS.